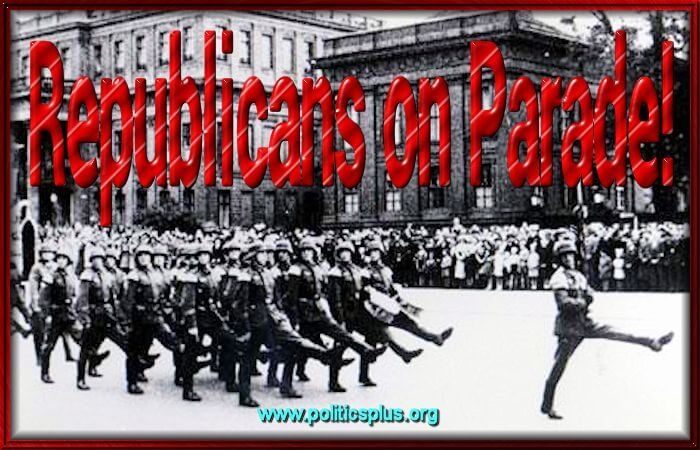 Here is the forty-second article in our Republicans on Parade series, featuring individuals who personify what the Republican Party has become. Today's honoree is Republican billionaire and co-founder of Home Depot, Ken Langone. He is so honored for rewriting history to condemn those Democrats, who would level the economic playing field in the US.
You know those DAYS SINCE AN ACCIDENT signs? Well, if America had a DAYS SINCE 1 PERCENTER PUBLICLY COMPARED CRITICS TO NAZIS version of that sign, it would be time to take that number all the way back to zero. Sorry, guys; we had a good run.

The culprit in this instance is Ken Langone, the conservative billionaire who is also a co-founder of the successful Home Depot hardware chain. Langone is an outspoken conservative who previously criticized Pope Francis for not celebrating America's hyper-wealthy enough. He's also a big donor for New Jersey Gov. Chris Christie and the Republican Party in general.

In a Politico piece published Tuesday morning, Langone told reporters for the politics-focused news site that he hoped the Democrats' recent embrace of economic populism was fading, mainly because such a focus on inequality is exactly the kind of stuff that brought Hitler to power… [emphasis added]
Inserted from <Salon.com>
I am not one of those who thinks that it's automatically wrong to compare events of today with acts perpetrated by the Nazis.  However, those who make such comparisons must also document them with specific instances of similar behavior, as I do.
In this case, Langone's claim is a lie.  Focus on inequality did not bring Hitler to power.  German National Socialism encouraged inequality by forging a partnership the super-rich, who funded their propaganda to generate fear and hatred.  In effect, Langone rewrote history to project blame onto reformers for Hitler's abuses.  He does this to distract from his own assistance financing propaganda to generate fear and hatred by today's Republican Party.  That's why this Republican needs a parade!