I'm writing for tomorrow, and this will be the only article, because I spent the day working on volunteer training.  I may stay scarce, because I have errands to run tomorrow, and both an appointment and grocery delivery on Wednesday.
Jig Zone Puzzle:
Today's took me 4:59 (average 5:33).   To do it, click here.  How did you do?
Short Takes:
From NY Times: "Out of work? Nowhere to live? Nowhere to go? Nothing to eat?" the online ad reads. "Come to Fukushima."
That grim posting targeting the destitute, by a company seeking laborers for the ravaged Fukushima Daiichi nuclear plant, is one of the starkest indications yet of an increasingly troubled search for workers willing to carry out the hazardous decommissioning at the site.
The plant's operator, the Tokyo Electric Power Company, known as Tepco, has been shifting its attention away, leaving the complex cleanup to an often badly managed, poorly trained, demoralized and sometimes unskilled work force that has made some dangerous missteps. At the same time, the company is pouring its resources into another plant, Kashiwazaki-Kariwa, that it hopes to restart this year as part of the government's push to return to nuclear energy three years after the world's second-worst nuclear disaster.
Given the level of disregard Tepco is showing for their workers, the environment, and those of us to whom the Japan Current will bring the contamination from mistakes, I'm surprised that they aren't a US energy company. I guess Japan has Republicans too. 🙁
From Alternet: Purchases of American products generally come with a sales tax, and often an excise tax, and possibly state and local add-on taxes. A consumer can avoid all this by limiting purchases to  food and prescription drugs, or by shopping  online. There's one more way — by visiting a nearby financial exchange and buying a million dollars worth of derivatives.
There is currently no U.S. tax on the purchase of stocks, derivatives, and other financial instruments. The rest of us pay up to a 10 percent sales tax on the necessities of daily life. A tiny  financial transaction tax  of perhaps a tenth of a percent on the trading of financial securities would begin to correct this inequity, while generating billions of dollars of revenue.
There are at least  five good reasons  why our country is ready for such a  financial transaction tax (FTT) .
This is obscene, but Republican welfare for the super-rich always is. Click through for the excellent list of reasons.
From Crooks and Liars: Crimeans voted overwhelmingly Sunday to join former political master Russia as tensions soared in the east of the splintered ex-Soviet nation, the epicentre of the worst East-West crisis since the Cold War.
Partial results with more than half the ballots counted showed 95.5 percent of voters were in favour of leaving Ukraine, in the most radical redrawing of Europe's map since Kosovo's 2008 declaration of independence from Serbia.
I can certainly understand the desire of Crimeans to rejoin Russia, since Crimea is a Russian area, included in Ukraine when Ukraine was still part of the Soviet Union. If that's what Crimeans want, an inter4nationally supervised referendum should be organized to facilitate that end. A referendum conducted under Russian guns is no more valid that one in a Red state, where Republicans control e-voting machines with no paper trail. Therefore, I continue in opposition to the Republican militarism of Vladimir Putin (R-RU).
Cartoon: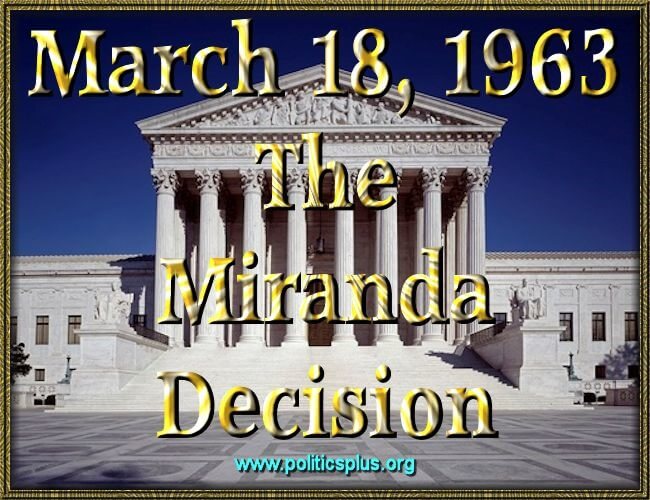 Subsequent unconstitutional decisions have rendered this one all but moot.