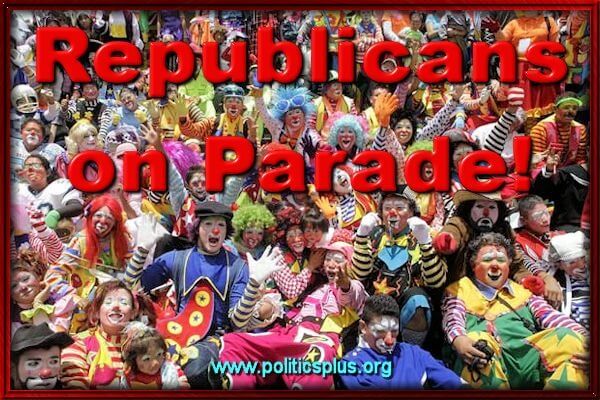 Here is the thirty-eighth article in our Republicans on Parade series, featuring individuals who personify what the Republican Party has become. Today's honoree is the unnamed Salt Lake City School District Nutrition Supervisor for taking food from and humiliating elementary school children, after they had been served.
Up to 40 kids at Uintah Elementary in Salt Lake City picked up their lunches Tuesday, then watched as the meals were taken and thrown away because of outstanding balances on their accounts — a move that shocked and angered parents.

"It was pretty traumatic and humiliating," said Erica Lukes, whose 11-year-old daughter had her cafeteria lunch taken from her as she stood in line Tuesday at Uintah Elementary School, 1571 E. 1300 South.

Lukes said as far as she knew, she was all paid up. "I think it's despicable," she said. "These are young children that shouldn't be punished or humiliated for something the parents obviously need to clear up."

Jason Olsen, a Salt Lake City District spokesman, said the district's child-nutrition department became aware that Uintah had a large number of students who owed money for lunches.

As a result, the child-nutrition manager visited the school and decided to withhold lunches to deal with the issue, he said.

But cafeteria workers weren't able to see which children owed money until they had already received lunches, Olsen explained.

The workers then took those lunches from the students and threw them away, he said, because once food is served to one student it can't be served to another… [emphasis added]
Inserted from <Salt Lake City Tribune> (H/T Daily Kos)
Photo credit: The Daily Telegraph
I understand the District has suspended the Supervisor and the Cafeteria Manager, but they refuse to identify the culprits.
You may ask how I know that the Supervisor is a Republican.  First, that's Little Lord Willard territory.  However, on the off chance that the Supervisor is a Democrat, some behavior is just so Republican that it even makes a Democrat Republican.