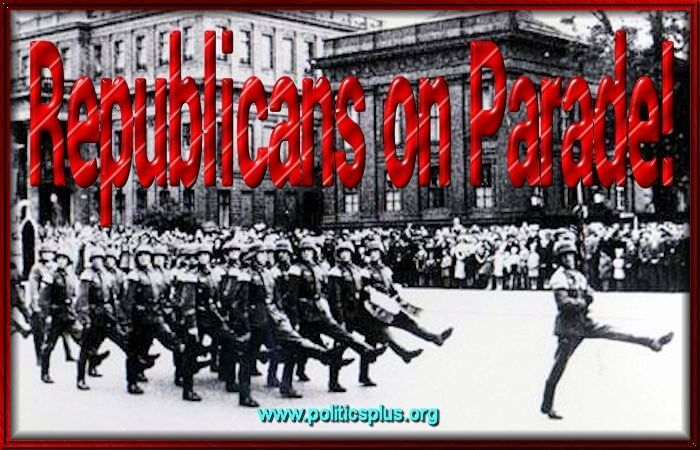 Here is the thirty-sixth article in our Republicans on Parade series, featuring individuals who personify what the Republican Party has become. Today's honoree is retired Major General, and Faux Noise contributor, Paul E Vallely. He is so honored for proposing treason.
A retired general and Fox News analyst has prescribed a regimen of extra-constitutional measures to protect the Constitution from President Barack Obama.

"We need to get off our derrieres, march at the state capitol, march in Washington (and) make citizens arrests," said conservative activist and retired Major Gen. Paul E. Vallely.

He said the president and his allies in Congress were "conducting treason," [World Nut Daily delinked] "violating our Constitution and violating our laws," and he's demanded that Obama resign or face a vote of no confidence…

…Vallely suggested that Obama's misdeeds – which he identified as a handful of broken campaign promises, Benghazi and the Affordable Care Act passed by Congress and upheld by the U.S. Supreme Court – were so egregious that conservatives wouldn't be breaking any laws by violating the Constitution to remove him from office… [emphasis added]
Inserted from <Raw Story>
Here's video.
While Vallely did not go as far in his sedition in this clip as he did in World Nut Daily, for a General to suggest removing the President from office in violation of the Constitution is clearly sedition, boarders on treason, and is obviously Republican. I almost expect him to accuse Obama of stealing his precious bodily fluids.