I'm writing for tomorrow quickly and preparing to go to the prison for volunteer work.  I have a CoDA meeting with about twelve guys.
Jig Zone Puzzle:
Today's took me 5:04 (average 5:23).  To do it, click here.  How did you do?
Fantasy Football Report:
Here's the latest from our fantasy football league, Lefty Blog Friends.
Scores: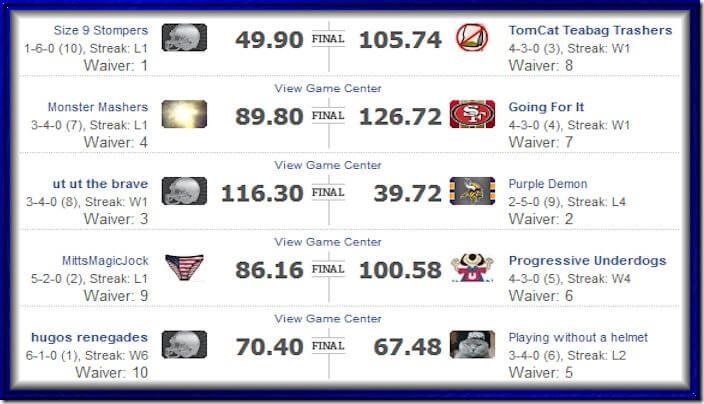 Standings: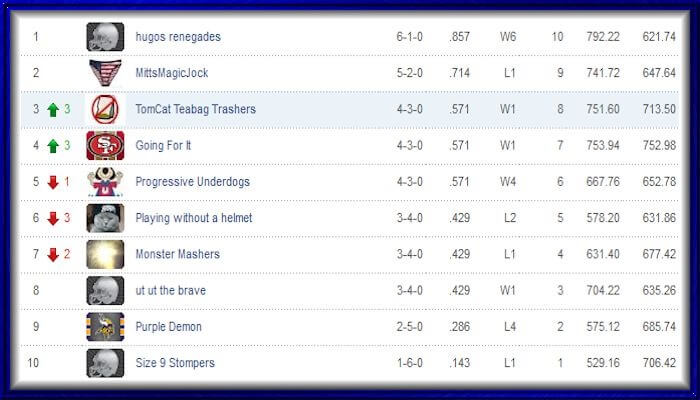 Next week I play Judy from Care2.
Short Takes:
From Represent.us: A lobbyist and a Senator walk into a restaurant…
Note how we get stuck with the tab. Click through to connect with these folks campaigning to get the money out of the system.
From The New Yorker: The N.S.A. leaker Edward Snowden today reached out to the United States government, offering to fix its troubled healthcare.gov Web site in exchange for immunity from prosecution.
Speaking from an undisclosed location in Russia, Mr. Snowden said he hacked the Web site over the weekend and thinks he is "pretty sure what the problem is."
"Look, this thing was built terribly," he said. "It's a government Web site, O.K.?"
Mr. Snowden said that if an immunity deal can be worked out, "I can get to work on this thing right away—I don't need a password."
He couldn't be much worse than the clowns in charge now. Of course, the down side of having Snowden do it it that in days the Russians would know more about our exchanges than we do.
From Crooks and Liars: A new study released today concludes that Koch Industries and its subsidiaries stand to make as much as $100 billion in profits if the controversial Keystone XL pipeline is granted a presidential permit from U.S. President Barack Obama.
The report, titled Billionaires' Carbon Bomb, produced by the think tank International Forum on Globalization (IFG), finds that David and Charles Koch and their privately owned company, Koch Industries, own more than 2 million acres of land in Northern Alberta, the source of the tar sands bitumen that would be pumped to the United States via the Keystone XL pipeline.
That's 100 billion more reasons to oppose it.
Cartoon: