I'm writing for tomorrow and hurrying to meditate upon the Ellipsoid Orb, although the Broncos' worship is not until tonight.  This week I have volunteer days in prison on both Tuesday or Thursday, so I may be MIA here any day this week.  If I don't show up, don't worry.
Jig Zone Puzzle:
Today's took me 3:56 (average 4:47).  To do it, click here.  How did you do?
Religious Agony:

Short Takes:
From Daily Kos: Detroit found out the Kocks dirty secret first. Now south Chicago knows. What happens in Alberta doesn't stay in Alberta. Petcoke, the dirty high carbon residue of Canadian tar sands refining, fouled Detroit. Detroit ordered the petcoke piles out. Now petcoke piles are covering south Chicago with black dust laced with toxic vanadium.  Petcoke, the tar sands residue that is worse for the climate than burning coal, has been piled up near midwest refineries awaiting export to countries that allow it to be burned. Because it's a waste product of oil refining the Kochs sell it for prices cheaper than coal to poor nations willing the accept pollution as a trade off for cheap energy. Petcoke is the carbon cost ignored in the State department analysis that falsely claimed that Keystone XL tar sands oil will not significantly increase greenhouse gas pollution compared with conventional oil. The dirty carbon secret that the Kochs don't want you to know about is literally blowing in the wind. Working class and lower middle class communities were, as usual, the first to learn the Koch's dirty secret. … [emphasis added]
Having petcoke is almost as foul as having a pet Koch!
From NY Times: …The budget fight that led to the first government shutdown in 17 years did not just set off a round of recriminations among Republicans over who was to blame for the politically disastrous standoff. It also heralded a very public escalation of a far more consequential battle for control of the Republican Party, a confrontation between Tea Party conservatives and establishment Republicans that will play out in the coming Congressional and presidential primaries in 2014 and 2016 but has been simmering since President George W. Bush's administration, if not before.
In dozens of interviews, elected officials, strategists and donors from both wings of the party were unusually blunt in drawing the intraparty battle lines, suggesting that the time for an open feud over the Republican future had arrived.
"It's civil war in the G.O.P.," said Richard Viguerie, a veteran conservative warrior who helped invent the political direct mail business…
That's my kind of civil war. May both sides lose BIG TIME!!
From Truthdig: It's no secret voter ID laws were drafted with minorities in mind, but they're not the only ones who could have their voice suppressed by such legislation. This fall in Texas, many women may also face difficulties exercising their right to vote.
The discriminatory legislation, made possible in the wake of the Supreme Court's infamous gutting of the Voting Rights Act, demands that citizens provide photo identification that displays their current name. PolicyMic points out why this will present a problem to many women in the Lone Star State:
Supporters of these new laws insist that requiring voters to have an ID that matches their birth certificate is a reasonable requirement. As Texas Attorney General Greg Abbott has repeatedly said, "Almost every single person either has a valid photo ID … or it is very easy to get one." What they don't say, however, is that the people who don't are largely married women who have taken their husband's name.

In fact, only 66% of women have an ID that reflects their current name.
…
If allowed to get away with it in Texas, they will be doing it everywhere.
Cartoon: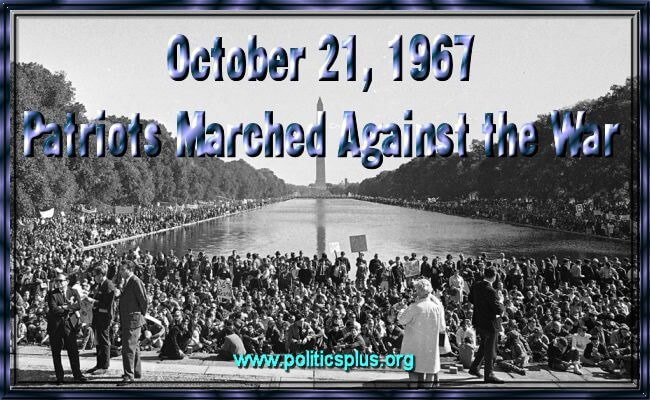 I was on the left a bit over half way to the far end of the reflecting pool.