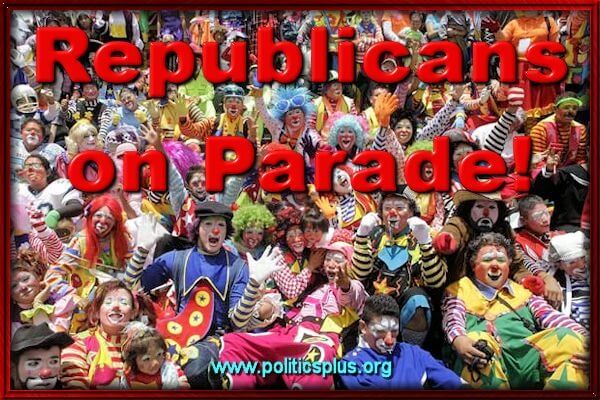 Here is the thirtieth article in our Republicans on Parade series, featuring individuals who personify what the Republican Party has become. Today's honoree is birther Randy Neugebaur (R-TX), infamous for yelling "Baby Killer" at Democrats on the House floor, apologizing publicly, and afterwards, bragging about it in a fundraising attempt to fleece sheeple.  He is honored today for hypocrisy above and beyond the call of TEAbuggery!
Texas Rep. Randy Neugebauer, R-Lubbock, got into a public spat with a National Parks Service employee Wednesday over who should have access to the World War II Memorial during the government shutdown.

Neugebauer was visiting the memorial Wednesday with a group of tourists, but was not allowed past police-imposed barriers. Earlier this week, police removed the barriers to allow World War II veterans into the memorial, which has sparked more controversy about keeping the monuments and museums open.

Neugebauer was caught on NBC Washington's cameras fighting with the officer at the memorial, telling her she should be ashamed of not allowing people in the park.

"How do you look at them and…deny them access? I don't get it," the Republican Congressman said.

"It's difficult," the park service officer responded.

After saying the Parks Service should be ashamed of their actions of denying people access to the memorials, the officer said, "I'm not ashamed."

"You should be," Neugebauer is heard replying before walking away…
Inserted from <Houston Chronicle>
What a jerk!  Chris Hayes covered his hypocrisy.
Visit NBCNews.com for breaking news, world news, and news about the economy
Kudos to the guy who put that two-faced SOB in his place, until his aide rushed in to save him and pulled him away.  The one good thing here is that there is no way Republicans can deny owning him.  His Texas village is missing its idiot, because fools elected him.