I'm writing for tomorrow, day 90.  Yesterday I enjoyed working with a dozen of my guys in our prison CoDA group.  We talked about no effort being too great to achieve change.  Critter sends greetings from prison to Critter for the last time.  Critter will be a free man on Friday.  I told him he will have to get used to some changes, after 46 years in prison.  I explained: "When you see brown stuff on your plate, that wont be your veggie anymore.  It will be your meat.  And when you see green stuff on your plate, that won't be your meat anymore.  It will be your veggie."  We're now under a high heat warning until 9:00 PM, and I expect temperatures at my desk well in excess of 100° today.  I also have a medical appointment tomorrow, so Friday blogging is iffy.
Jig Zone Puzzle:
Today's took me 3:44 (average 4:49).  To do it, click here.  How did you do?
Short Takes:
From Daily Kos: The claim has become a staple of Republican efforts to undermine the Affordable Care Act and transform Medicare into a system in which future elderly receive vouchers to purchase health insurance in the private market. "We are starting to see physicians turn away from taking patients who are on Medicare," the GOP.gov website [fascists delinked] warns, with "more and more physicians are choosing to opt out of Medicare altogether." In July, the Wall Street Journal dutifully picked up that cudgel, cheering one "doctor goes off the grid" [Murdoch delinked] while fretting "more doctors steer clear of Medicare [Murdoch delinked]."
Unfortunately, there's only one problem with the conservative claim that America's doctors are fleeing Medicare—and Medicare patients—in massive numbers. As a new study from the Department from Health and Human Services reveals, it's simply not true.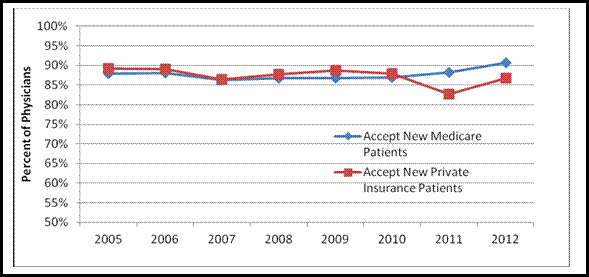 Of course Republicans lie about matters like this. If they told the truth, even the most stupid sheeple would not vote for them.
From NY Times: Bill de Blasio, whose campaign for mayor of New York tapped into a city's deepening unease with income inequality and aggressive police practices, captured far more votes than any of his rivals in the Democratic primary on Tuesday.
But as Mr. de Blasio, an activist-turned-operative and now the city's public advocate, celebrated a remarkable come-from-behind surge, it was not clear if he had won the 40 percent needed to avoid a runoff election on Oct. 1 with William C. Thompson Jr., who finished second. At night's end, he had won just over 40 percent of the ballots counted; thousands of paper ballots had yet to be tallied, which could take days.
I hope he avoids the runoff. He is, in my opinion, NYC's best choice.
From Bill Moyers: The top 10 percent of earners in the United States took home more than 50 percent of all income in 2012, the highest amount ever recorded since data was first collected in 1917, according to an updated report from economists Emmanuel Saez and Thomas Piketty.
While the wealthiest took a big hit during the financial crisis, they've almost fully recovered. Last year, income for the top 1 percent of earners "increased sharply," the report notes, growing by nearly 20 percent, while the bottom 99 percent only saw money rise by 1 percent. "In sum," the authors write, "top 1 percent incomes are close to full recovery while bottom 99 percent incomes have hardly started to recover."
Until now, America had the most inequitable distribution of wealth since it caused the Great Republican Depression in 1929. Now it is the most inequitable distribution of wealth in our nation's history.
Cartoon: