I'm writing for tomorrow, day 89, before leaving for prison for volunteer work on another scorcher of a day.  I'm quite tired because of grocery day yesterday, the heat, the humidity, and stuck on stupid neighbor, whose power failures have awakened me five times in the last day.  To day I have just this Open thread and my 9/11 article.
Jig Zone Puzzle:
Today's took me 4:34 (average 5:07).  To do it, click here.  How did you do?
Fantasy football Report:
Here's the latest from our league, Lefty Blog Friends.
Scores: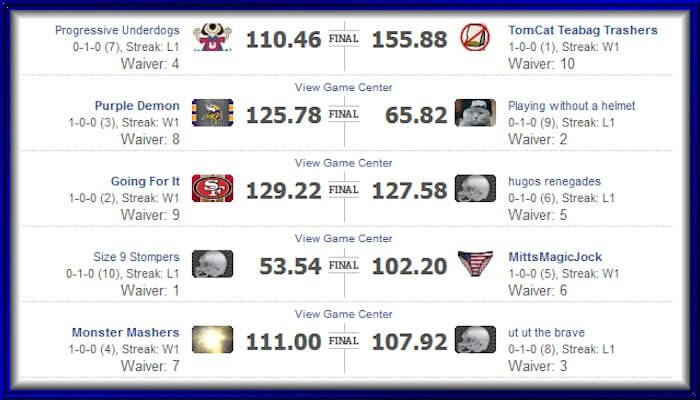 Standings: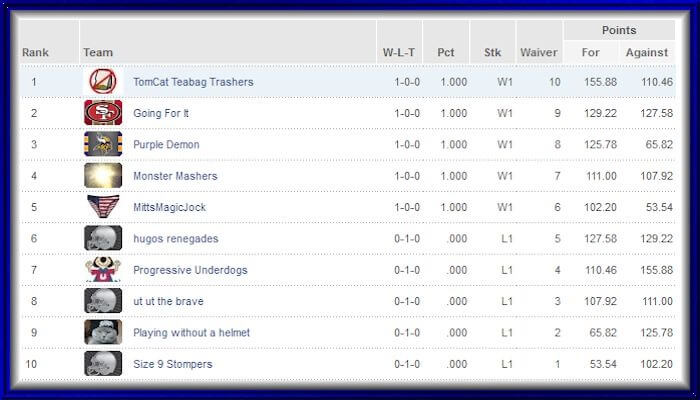 Short Takes:
From The New Yorker: Secretary of State John Kerry said today that he was "shocked and flabbergasted" that the Russians heeded his suggestion about Syria's chemical weapons, telling reporters, "After four decades in public life, this is the first time someone has taken me seriously."
"Whether as a senator, a Presidential candidate, or Secretary of State, I've devoted countless hours to thunderous and droning speeches that people have consistently tuned out," he said. "So naturally, to be listened to all of a sudden came as something of a shock."
Andy's satire is too close not to be funny. I'm not ignoring the main story. I just don't have time today to do it justice.
From MSNBC: Why this Republican hero needed a gun
Visit NBCNews.com for breaking news, world news, and news about the economy
This is the Republican hero, beloved of gun-nut and TEAbagger alike. Why are they lionizing him? He killed one and got away with it!  Is that sick, or what?
From Think Progress: A new analysis of federal health data conducted by the George Washington University School of Public Health recently found that Medicaid covers nearly half of U.S. births. That's largely because low-income women tend to have a higher birth rate than wealthier women, and unintended pregnancies are becoming increasingly concentrated among women living in poverty.
Conservatives' takeaway from those figures, however, didn't have anything to do with pledging to ensure that those economically disadvantaged women have access to affordable family planning services. Instead, right-wing outlets decried the fact that Medicaid is "picking up the tab for out-of-wedlock childbirth.[Propagandist delinked]"
This is a Republican redefinition. Now The right to life begins at conception and ends at birth, but only if maternal care doesn't cost money that could be used for welfare for billionaires instead.
Cartoon: