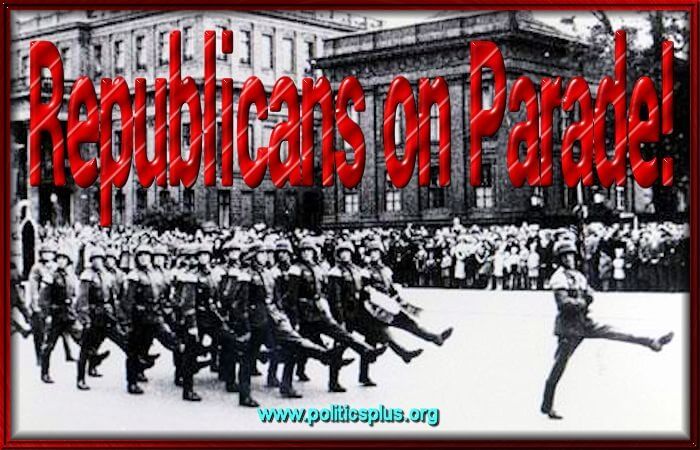 Here is the twenty-third article in our Republicans on Parade series, featuring individuals who personify what the Republican Party has become. Today's honoree is Sen. Mitch McConnell (R-KY), aka Bought Bitch Mitch. He is being honored for a pile of BS deep enough to drown every race horse in Kentucky.
Mitch McConnell's re-election campaign is touting his support for the Violence Against Women Act — even though the Republican Senate minority leader has a consistent record of voting against the anti-domestic violence legislation.

A press packet that McConnell's spokeswoman distributed to reporters at a Friday event titled "Women For Team Mitch" features testimonials from Kentucky women. One of them caught the eye of Joe Sonka, a reporter for the Louisville-based LEO Weekly, who posted it on Twitter.

The quote, attributed to a woman named Angela Leet in Jefferson County, read, "Mitch was the co-sponsor of the original Violence Against Women Act- and continues to advocate for stronger policies to protect women. I am proud to call him my senator."

The claim belies the Republican leader's actual record… [emphasis added]
Inserted from <TPM>
Chris Hayes exposed him like Larry Craig!
Visit NBCNews.com for breaking news, world news, and news about the economy
Bought Bitch Mitch, is the top Republican in the US Senate.  What better example could there be to illustrate the Republican Party's nonexistent relationship with both women and integrity.