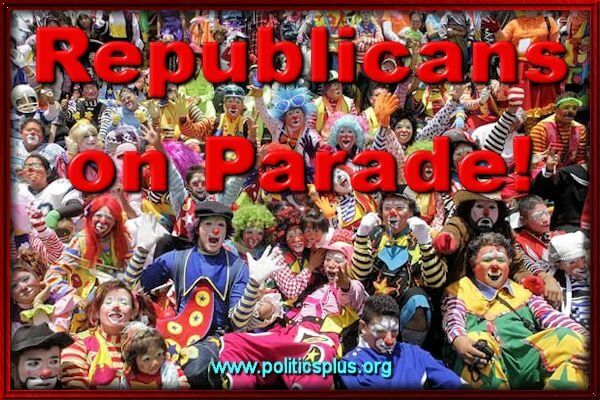 Here is the twenty-first article in our Republicans on Parade series, featuring individuals who personify what the Republican Party has become. Today's honoree is Jackson County MS Sheriff Mike Byrd.  He is so honored, because his approach to the law is so obviously Republican.
A south Mississippi sheriff has been indicted on 31 counts, including charges accusing him of pushing an arrest in a murder case, even though a detective thought the suspect was innocent, and of snooping on employees at a restaurant that refused to accept a check from him.

The indictment against longtime Jackson County Sheriff Mike Byrd was dated Thursday and made public Friday. It charges him with using his office to retaliate against people he considered political and personal foes, including the police chief and a city alderman in Ocean Springs, one of the cities in Jackson County. The charges include fraud, extortion, embezzlement, witness tampering and perjury.

One of the charges said Byrd pressured a detective to sign a criminal affidavit and seek an arrest warrant against a man in a murder investigation in 2007 when the detective did not believe the man committed the crime. The indictment said Byrd was running for re-election at the time and wanted to be able to say there were no unsolved murders in the coastal Mississippi county of about 140,000 people.

An extortion charge in the indictment said Byrd pressured a female deputy to engage in sexual acts and threatened to give her a bad recommendation if she left his department… [emphasis added]
Inserted from <ABC>
Here's video of him turning himself in.
He is a loyal Republican and gospel song leader for Republican Supply Side Jesus (the haters' Jesus, not the real Jesus).
Byrd is a perfect example of how Republicans in power view the law.  It may be used as a weapon against enemies, political or personal.  Ruining the lives of innocent people is fine, if it provides a political advantage.  Most important, it certainly does not apply to them, for they consider themselves above the law.  Byrd is one more reason why…
Every Republican in office
is one Republican TOO MANY!