Here is the twentieth article in our Republicans on Parade series, featuring individuals who personify what the Republican Party has become. Today's honoree is Republican Supply-side pseudo-Christian radio shock jock, and self acclaimed figure model for the NRA set, Stan Solomon. He not only praised the murder of Trayvon Martin, but also, issued a call to violence.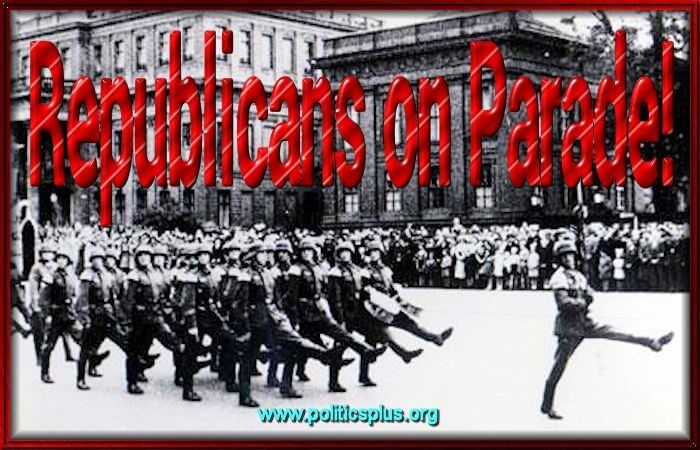 Conservative talk show host Stan Solomon is obsessed with the idea that President Obama is fomenting a race war in order to murder white, Christian heterosexuals, so when we noticed he was hosting a special "Race In America" program to commemorate the March on Washington, we knew we had to watch. Solomon — who regularly interviews conservative figures including Phyllis Schlafly, E.W. Jackson, Larry Pratt and Alan Keyes — used the occasion to deliver an epic rant accusing Jews, gays, African Americans and Muslims of being pawns of the Satanic left, hailing the murder of Trayvon Martin and announcing that he hopes "that faggot" Dan Savage dies…

…Solomon then called on his white viewers to buy guns to protect themselves against black and Latino "terrorists."

"If you're white, you're a target," Solomon contended. "Get a gun, know how to use it, never be without it and don't leave your family unprotected." He warned that black and Latino public school and college students are "terrorists in training" who are "being taught" to hate white people… [emphasis added]
Inserted from <Right Wing Watch>
Photo credit: Championship Subdivision
Here are two video segments:
It's hard to get more Republican than that, but he does.
Having no evidence, with which to attack Obama, he went after Michelle. That's even more Republican!
If this is the kind of person you want making our nation's decisions, elect Republicans.