I'm writing for day 72, and I feel chilly!  Love it!  I also feel tied, because I slept the clock around yesterday.  I got some news on the apartment.  We're not waiting for an approval of me.  We're waiting for for the last details to be ironed out, between the head honcho at the company that owns the building and the county, on an agreement covering all that company's buildings.  Part of the agreement is that units in certain buildings will be "fair market value".  The bureaucrat is back, but now the honcho is on vacation until mid September.  ARGH!  Tonight in the Church of the Ellipsoid Orb, my broncos and the St. Lou9s Rams will portend to worship, so I'll make a place for that in advance, like I do for the puzzles.
Jig Zone Puzzle:
Today's took me 3:21 (average 4:35).  To do it, click here.  How did you do?
Religious Ecstasy:

Short Takes:
From Slate (Hat-Tip to Joanne Dixon at Care2): Can You Solve Slate's Gerrymandering Jigsaw Puzzle?
This is sort of like Jig Zone, but this is REAL!
Here are my scores:
Michigan 2:06

North Carolina 2:09

Pennsylvania 3:56

Maryland 0:59

Ohio 2:10
If you can do it without freaking out (I couldn't), you'll probably beat me.
From NY Times: Staff Sgt. Robert Bales, who pleaded guilty to slaughtering 16 Afghan civilians inside their homes, will spend the rest of his life in prison, a military jury decided on Friday.
Murder 16, and you get life without parole. Murder hundreds of thousands, and you get a Presidential Library on the campus Texas A&M.
From MSNBC: The OTHER side of the late Rev. Billy Graham
Visit NBCNews.com for breaking news, world news, and news about the economy
I have no desire do drag this man's corpse through the ashes. I point out how he wanted to cut reporters' throats in the name of Supply Side Jesus, simply to demonstrate that the hatred being taught within Republican Supply-side pseudo-Christianity is not the exception, and it never has been. It is the rule.
Cartoon: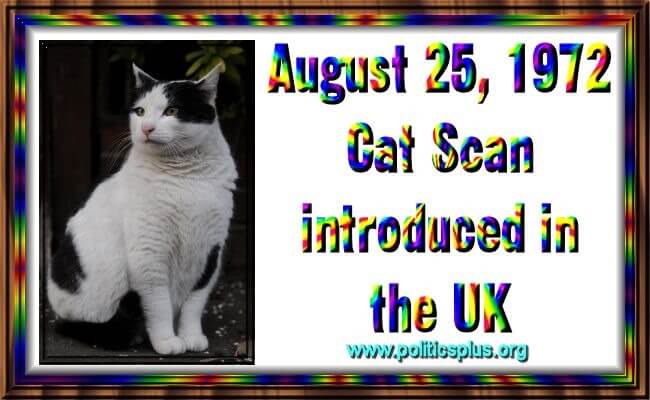 I'll give you a great TomCat scan for $0.50!