As I write for tomorrow, day 58, it's 82° at my desk.  Instead of getting a thunderstorm, the sun just hit the breezeway, so my continued comfort depends on whether it stays out long enough to superheat the air trapped there.  Yesterday a church group visited the building, including the Republican Mayor of a Portland suburb.  He is a nice guy, and unlike most Republicans, he will listen.  In discussing the applicability of the Old Testament to today.  I think I frustrated him, as he told me it would be wrong for me to stone my noisy next door neighbor to death for mixing meat and dairy.  He also said that, even if I move to his town, he will not allow me to own a Canadian, although the OT authorizes it. On the down side, I fell into the donut hole yesterday.  Major ARGH!
Jig Zone Puzzle:
Today's took me 3:57 (average 5:06).  To do it, click here.
Short Takes:
From TPM: These days it seems no gaffe will stay hidden for long.
The recording of Senate Minority Leader Mitch McConnell's (R-KY) campaign manager that surfaced Thursday — you know, the "holding my nose" one — is just one among a collection of taped gaffes that have taken off in recent years.
From George Allen's "macaca" incident to Mitt Romney's infamous 47 percent comment, here's a recap of some taped gaffes that the politicians themselves probably never thought would go public…
Click through for four wonderful videos of Republicans caught with a foot as deeply embedded in their mouths, as their heads are embedded up their asses.
From MSNBC: Move the Olympics to Vancouver!
Visit NBCNews.com for breaking news, world news, and news about the economy
Beam those Olympics elsewhere, Mr. Sulu! Everyone, please sign the petition, I did.
From Newstimes: The still-raw emotions created by the shootings at Sandy Hook Elementary School, and its aftermath, boiled over here Friday, as gun rights supporters poured into the local Starbucks, to the dismay of many.
The Church Hill Road store, normally open until 9:30 p.m. closed at 4:30 p.m. A sign posted on the front of the store said it did so "out of respect for Newtown and everything our community has been through.
For these hate-filled armed Republicans to pull an "open carry" event in Newtown demonstrates a total lack of respect for the suffering that town has undergone. Kudos to the local Starbucks there for kicking the bastards out!
Cartoon: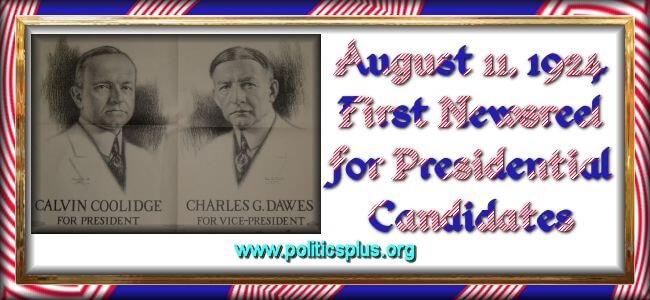 Wow! Was putting them on camera a mistake or what. For a mind blowing experience, check out the 1924 election map.