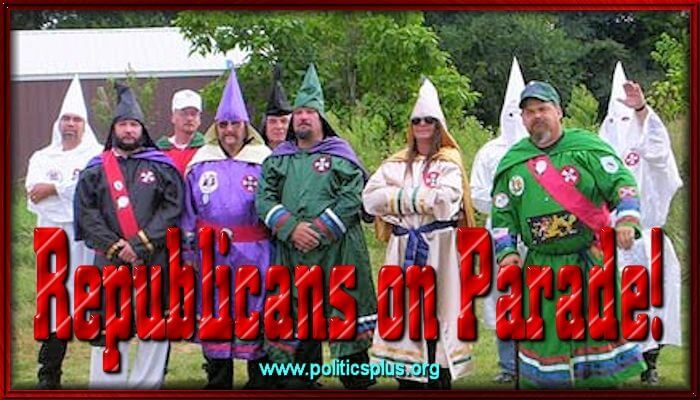 Here is the sixteenth article in our Republicans on Parade series, featuring individuals who personify what the Republican Party has become. Today's honoree is Ted Cruz (R-TX), for his absurd statement on shutting down the federal government, in addition to being a master of TEAbuggery.
Tea Party members of Congress like Sen. Ted Cruz are threatening to shut down the federal government in an effort to defund health care reform while, simultaneously, attempting to place the blame for any such shut down on President Obama.

Obviously, pulling that off successfully will require the creation of some pretty ingenious arguments, one of which Cruz tried out last week when he was interviewed on Newsmax TV where he asserted that the term "shut down is a misnomer; what it in fact is is a partial, temporary shut down" where "nonessential government functions are temporarily suspended…
Inserted from <Right Wing Watch>
Here's the video:
Republicans cannot disclaim this fascist. After all, he's one of their Senators. As for his veracity about the effects of a shutdown, even Republican Governors are begging House Republicans not to shut it down. There's a word for it. Bulls love to do it. Bears do it in the woods, and Cruz must think his doesn't stink, or he wouldn't be serving it up like this.