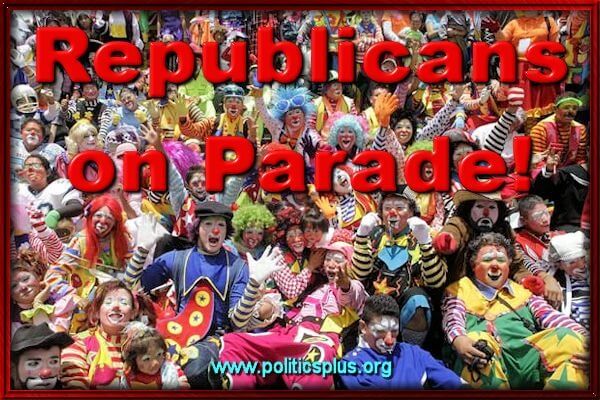 Here is the fifteenth article in our Republicans on Parade series, featuring individuals who personify what the Republican Party has become. Today's honoree is Mark Kessler, for the manner in which he typifies Republican decency, gentleness, and tolerance.
Meet Police Chief Mark Kessler, who has a YouTube Channel devoted to obscenity laden, homophobic rants punctuated by automatic weapons fire.  This includes the most recent video he put up to apologize for previous videos that offended people.  That one ends with him saying, "Fuck all you libtards out there, you take it in the ass!".

In addition to last week's video titled "Shoot a Libtard Out of a Tree :)", he features videos where he uses a picture of Nancy Pelosi for target practice, rants about that "cocksucker" Secretary of State John Kerry for his presumed support of an alleged UN plot to take away our guns, and links to — James Yeager's channel.  You remember James Yeager.  He was the law-abiding patriot who threatened to start killing people.

Here's the thing.  That self-inflicted wound? He did that in 2011!  After that, he was put on leave due to his self-inflicted wound.  They had an opportunity to make that leave permanent, but he is apparently back on the force.  It would be a tragedy if this knucklehead had to kill someone before people took the risk seriously… [emphasis added]
Inserted from <Daily Kos>
Photo credit: Bay News 9
Here's the video included with the article:
Don't forget.  This guy is an elected Republican government official and self-proclaimed member of the Tea Party.  When he shot himself, he was off duty and embroiled in a bar fight.  Those are the last circumstances in which any sane individual would use a gun.  Despite his intense love for guns, he displayed typical Republican competence by shooting himself.  He represents the best the Republican Party has to offer.