I'm writing for day 41, and this may go up late, because Thursday is a prison volunteer day.  The heat is back, and the temperature at my desk is 86° and climbing at 9:00 AM.
Pardon the brevity with which I replied to yesterday's comments.  It has been too hot to sleep.
Jig Zone Puzzle:
Today's took me 4:40 (average 5:14).  To do it, click here.  How did you do?
Short Takes:
From The New Yorker: New York City mayoral candidate Anthony Weiner stirred controversy today by continuing to send dirty texts throughout a press conference devoted to apologizing for his behavior.
Mr. Weiner was halfway through his apology when reporters noticed him remove a phone from his pocket and aim its camera lens unmistakably in the direction of his pants.
After seeing the candidate snap a photo of the pants region and then send a text, reporters bombarded Mr. Weiner with questions, asking him if he had in fact just sexted.
"Yes, I did, but I swear this was the last time," he said. "This behavior is now behind me."
Hmmm… I guess there's a reason they call him Weiner.
From Daily Kos: The One Simple Graphic that Sums Up the Whole Problem with the Trayvon Martin Case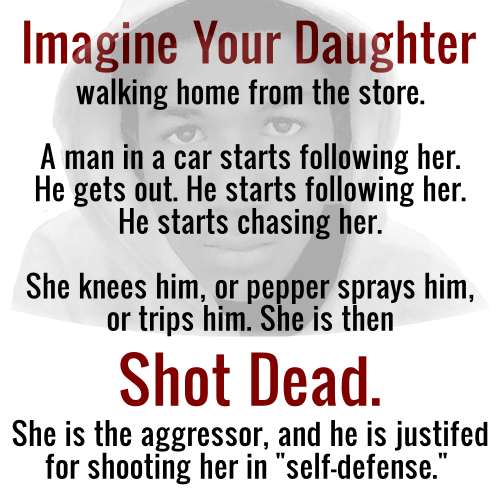 The only way it's self defense is if the murdered child is black.
From TPM: Senate Majority Leader Harry Reid (D-NV) and House Speaker John Boehner (R-OH) each laid down incompatible positions on the debt limit Tuesday, possibly setting the stage for another round of brinksmanship this fall over whether the federal government will default on its obligations.
"We are not negotiating on the debt ceiling," Reid told reporters. "The President has said this. I've said it. And I don't know how many more times we need to say that."
He was responding to a question about whether he'd consider GOP demands such as defunding Obamacare or significantly cutting spending in exchange for raising the debt limit.
Just hours earlier, Boehner put down an equally categorical marker.
"We're not going to raise the debt ceiling without real cuts in spending. It's as simple as that," he said. He floated the so-called "Boehner rule" requiring dollar-for-dollar cuts, which Democrats acceded to in 2011 in order to raise the debt limit, as the right way to go.
Republican terrorists must not be allowed to blackmail America with seditious threats against paying the bills for spending Congress already authorized. Make them pay the political price for whatever damage they do. Giving in one inch is one inch too much!
Cartoon: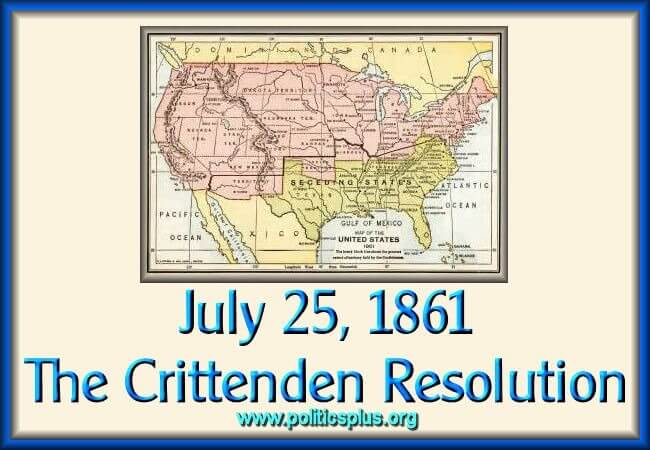 Republicans claim blacks owe whites, because whites fought a war to free them. That is a lie. The Crittenden resolution clearly stated that the purpose of the Civil War was to preserve the union, and not to interfere "established institutions", namely slavery.