I'm writing early as is becoming my practice.  The temperature at my desk has cooled to a livable 78°, and today is not supposed to be as bad as yesterday.
Jig Zone Puzzle:
Today's took me 3:13 (average 5:08).  To do it, click here.  How did you do?
Short Takes:
From Truthdig: Since 9/11, American law enforcement has taken a disproportionate interest in American Muslims across the country, seeing a whole community as a national security threat, particularly in California and New York City. But here's the thing: the facts that have been piling up ever since that date don't support such suspicion. Not at all.
The numbers couldn't be clearer: right-wing extremists have committed far more acts of political violence since 1990 than American Muslims. That law enforcement across the country hasn't felt similarly compelled to infiltrate and watch over conservative Christian communities in the hopes of disrupting violent right-wing extremism confirms what American Muslims know in their bones: to be different is to be suspect.
I have said for many years that Al Dubya is a far greater threat to America's freedom than Al Qaeda ever was.
From Think Progress: Antonio Vanegas may be deported because he filed a complaint against his employer over unpaid hours at a food court restaurant, according to the Huffington Post on Tuesday. The Guatemala native was detained for four days after exposing labor violations at the pita shop where he worked. He now faces a deportation hearing in August.
Vanegas, a federal contract worker at Quick Pita inside DC's Ronald Reagan Building, said that he worked upwards of sixty hours a week, but did not receive overtime pay. He claimed that he was paid $6.50 an hour under the table even though federal law dictates that contract workers like Vanegas should make the local prevailing wage — $8.25 an hour in DC.
Vanegas's legal status was never an issue during his three years of working at Quick Pita, even though numerous police officers and immigration agents made up his customer base. Only when he was vocal about being underpaid and overworked did the Federal Protective Service, a security branch of the Department of Homeland Security, show up to take away Vanegas's work badge. At the same time, he was turned over to immigration officials. He also lost his job.
There could not be a better explanation of why Republicans want to retain a large undocumented work force.
From Crooks and Liars: A Libertarian activist who posted a July Fourth video of himself loading live ammunition into a shotgun in downtown Washington, D.C. was reportedly arrested late Tuesday.
Adam Kokesh's producer and roommate Darrell Young told WRC that the gun activist's home was searched by U.S. Park Police in connection with the YouTube video that shows the shotgun being illegally loaded in downtown D.C.
Fairfax County police assisted in the search and said that Kokesh was taken into custody and charged with possession of a Schedule I or II drug and possession of a Schedule I or II drug while in possession of a firearm.
It's always good news to report such an event in the life of a 'Republicans on Parade' honoree. I hope that he receives a long opportunity to change his ways.
Cartoon: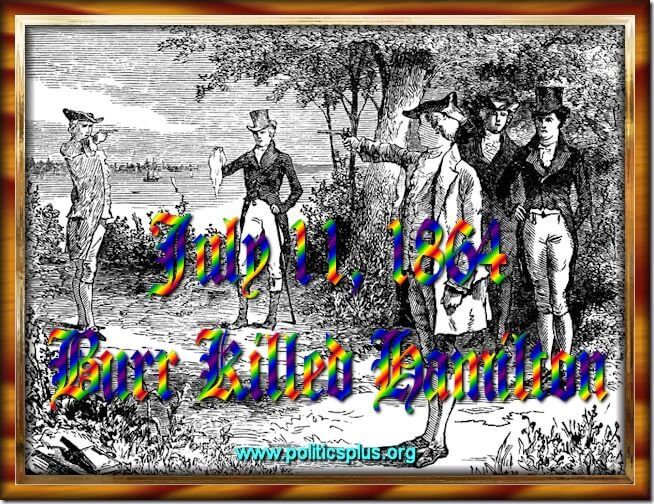 The first Bankster to bite the dust! 😉