Going into day 15, this will be my only article today, unless I get a second wind.  Yesterday was even hotter than forecast.  Today looks to be the same.  I am wrung out.
Jig Zone Puzzle:
Today's took me 4:05 (average 5:02).  To do it, click here.  How did you do?
Short Takes:
From Bill Moyers: Here in the richest country on earth, 50 million of us — one in six Americans — go hungry. More than a third of them are children. And yet Congress can't pass a Farm Bill because our representatives continue to fight over how many billions to slash from the Supplemental Nutrition Assistance Program, better known as food stamps. The debate is filled with tired clichés about freeloaders undeserving of government help, living large at the expense of honest, hardworking taxpayers. But a new documentary, A Place at the Table, paints a truer picture of America's poor.
Like most Republican plans that steal from the poor, this one would cost taxpayers more than the dollars Republicans would steal to give to the 1%.
From Crooks and Liars: Saw this from our own Dave Edwards, and this part made me chuckle.
In a Capitol Hill press conference, Gohmert referred to the Supreme Court justices who voted in favor of striking down the Defense of Marriage Act (DOMA) as "the five new holy quintets."

"For them — I don't know what kind of cloistered walls this court has been behind," he opined. "They were not aware that the most wise man in history, Solomon, said there's nothing new under the sun. And this isn't new, and it's been tried over and over. And it's usually tried at the end of a great civilization."
…
"Go Go Goose-step" should check his facts.  The man he calls "the most wise man in history" and used to support marriage between one man and one woman just happened to have 300 wives and 700 concubines.  What InsaniTEA!
From Think Progress: President Obama's speech about climate change at Georgetown University on Tuesday laid out a comprehensive plan to deal with what ClimateProgress editor Joe Romm called "the moral urgency of cutting carbon pollution." Not surprisingly, the President's words have fallen on deaf ears on the Republican side of the aisle in the House of Representatives.
Today, less than a month after it was introduced, the House passed H.R. 2231, the Offshore Energy and Jobs Act, by a vote of 235 to 186. The bill reads like Big Oil's Christmas list. It would open virtually all of the U.S. Atlantic coast, the Pacific coast off Southern California, and much of Alaska's offshore space to new drilling; require the Obama administration to create a new Five-Year Plan for offshore operations; and generally perpetuate an energy agenda driven by climate deniers.
As much as you may want to bitch about Obama's environmental policy, and I do it too, this is the alternative. The notion that one is as bad as the other is a total lie.
Cartoon: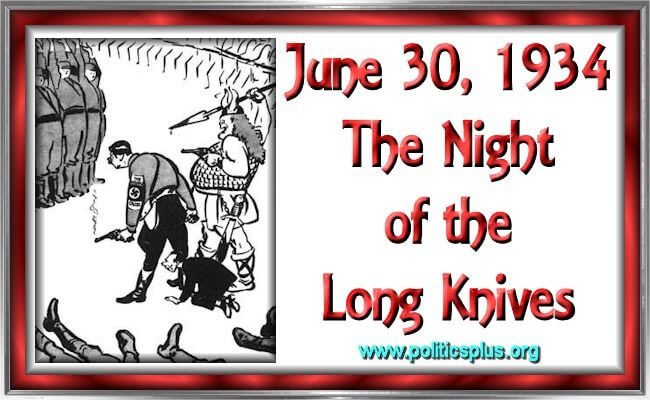 This will also be the fate of the Tea Parties, if Republicans successfully establish their desired totalitarian regime of one-party Republican rule, in which elections exist only for show. These storm troopers will be expendable, just as those were.