I have often said that winning back the House of Representatives in 2014 is very unlikely, and as much as I hope we do, hope alone makes it less likely that we will win it back in future years.  So let's start by seeing how Republicans are holding onto it.  It began as a classic bait and switch operation.  Republicans took advantage of American voters' absurd belief that the damage to the economy by the Bush Regime could be undone overnight.  Heavily financed by the Koch Brothers, the Chamber of Congress, and other 1% vulture capitalists Republicans campaigned on jobs, promising to bring the economy around.  They captured so many state houses and state legislatures that they dominated the redistricting that occurs every ten years.  Then they brought out Project Red Map, software developed for the party by vulture capitalists, that can redraw boundaries to virtually guarantee more seats for Republicans in the US House.  It was so effective that, in 2012, although 1.4 million more Americans voted for Democratic House candidates, Republicans maintained control by a 234 to 201 margin.  Republicans gained control of the House at the state level, and I say again, that's where we must go to get it back.  The Republican bait and switch tactic won't work anymore, as people under Republican tyranny are developing buyers remorse., and we have an excellent opportunity to take state houses back in 2014.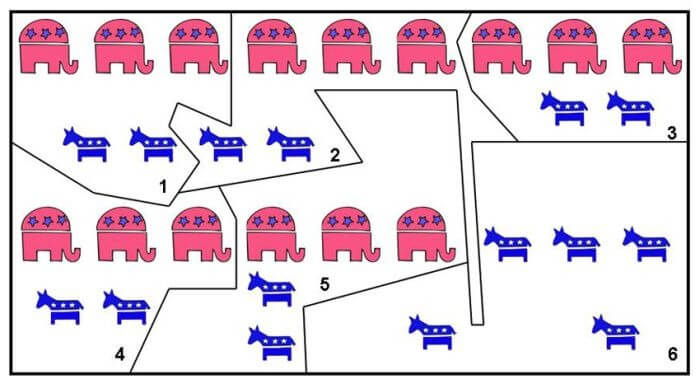 On our final polls for this election cycle we also looked ahead to the 2014 race for Governor in every state that has one, testing the sitting incumbent against a generic opponent of the opposite party. Here's what we found, grouped into three different categories:

Folks in a whole lot of trouble:

Many of the Republicans who were swept into office by the wave election of 2010 may have a hard time winning a second term if 2014 doesn't prove to be another huge year for their party.

In Pennsylvania Tom Corbett trails a generic Democrat 47/37. In Maine Paul LePage trails a hypothetical opponent from the opposite party 49/41. Both of them became unpopular pretty early in their terms and have stayed that way.

Other Republicans who look highly vulnerable next time around are Florida's Rick Scott who trails a generic Democrats 48/44, and Ohio's John Kasich who leads a potential foe only 44/43. The good news for these folks at least is that their numbers have been on an upward trajectory during their second year in office- they both trailed by much wider margins at this time a year ago… [emphasis original]
Inserted from <PPP>
Photo credit: electoralvote.com
This polling data is over six months old, and public disaffection for Republicans is growing.
I chose today to write this article, because Ed Schultz just made the same point I have been making all along.
Visit NBCNews.com for breaking news, world news, and news about the economy
Democratic Governors is most of the states they snookered in 2010 will go a long way to block Republican class warfare now and stop their plans do deny their right to vote to many Americans in 2016.  The battle will be hard, because it will be our voices against an elephant butt-load of money!