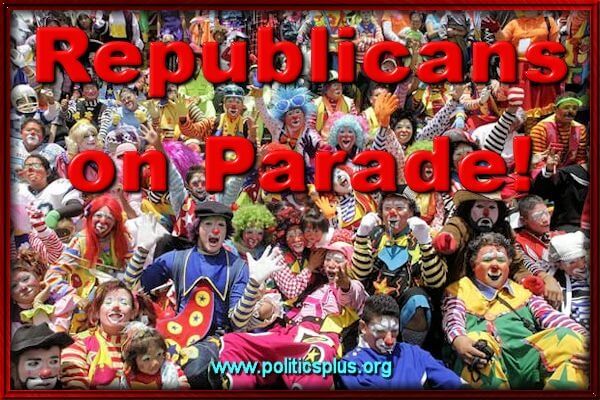 Here is the sixth article in our Republicans on Parade series, featuring individuals who personify what the Republican Party has become. Today's honoree is former WND writer John Derbyshire for blaming military women for being victims of sexual assaults.
Fired former National Review writer John Derbyshire is trolling us again, this time with a remarkable essay [propagandist delinked] in Taki's Magazine about how the military shouldn't be concerned with rising numbers of sexual assaults because they are the fault of "eccentric" women who are  "prone to behave eccentrically"…and anyway, "There is an entire continuum of consent."

 

"Let's talk about the 'sexual harassment' panic that is currently gripping the West," Derbyshire implores, followed by a series of points in which he argues that the military shouldn't be concerned about a rising incidence of assault and harassment in its ranks. (Emphases are mine)[the author's].

(3) Women are strongly attracted to higher-status men. If male officers are in command of units containing women, human nature is placed under severe strain.

(4) Men who join the military are responding to widespread, innate male urges—the urge to break things and kill people, for example. Women who join the military are, by contrast, outliers in their sex. They are eccentric and prone to behave eccentrically. As a designated victim group, they are especially susceptible to the associated pathologies, e.g., victim hoaxes for attention,spite, or cash reward…

… [emphasis original]
Inserted from <Right Wing Watch>
Only a true Republican could continue the GOP War on Women in such an insulting manner.  I feel outraged, and I'm male!