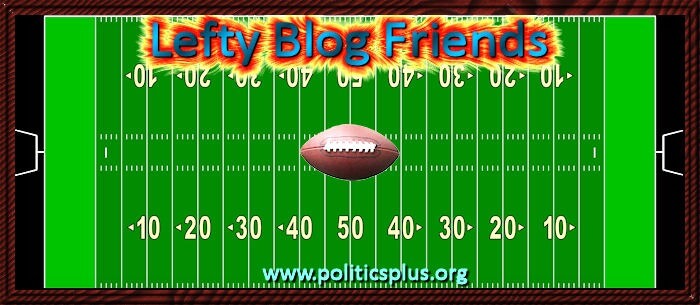 Fortunately for me, I have one addiction even greater than tobacco and that is to the First Church of the Ellipsoid Orb.  In addition to being a die hard Denver fan, I also play fantasy football, and Politics Plus sponsors the a fantasy football league: Lefty Blog Friends.  My team, Tomcat's Teabag Trashers won the regular season, but came in last in the playoffs.  We currently have six teams, and one of those did not shop up last year, and can be replaced.  I'd like to expand it to ten giving us five openings, so I'm inviting you to join on a first come first serve basis.  I can visualize such teams as BigFoot's Blasters, Critter's Crunchers, or Monster's Mashers. (hint) 🙂
If you'd like to play, here's what to do:
First, register for fantasy games at NFL.com.  The registration link is here.
Second, go to the left column of this page and find the 'Contact me' link and use it to send me an email.  Give me the email address use used to register for fantasy football.  I will send you an invitation from within the league.
We will be having a live draft on Sunday, July 28 at 11 AM PDT (12 Noon MDT, 1 PM CDT, 2 PM EDT).  Because this is a "keeper league" returning players may keep two members of their previous year's roster, but if they do, they do not get picks in the first two rounds.  If you cannot attend, you will receive auto-pick choices.  All things considered, it's great fun and I hope you join in.  It's a great break from fighting right wing InsaniTEA one day at a time!