I'm writing early, as usual.  Day two is proving more difficult.  In spite of the Chantix and a 21 mg. patch, I'm Jonesing big time.  nevertheless, I remain committed.
Jig Zone Puzzle:
Today's took me 3:20 (average 4:47).  To do it. click here.  How did you do?
Short Takes:
From Alternet: Military contractor Booz Allen Hamilton of McLean, Virginia, has shot into the news recently over two of its former employees:  Edward Snowden, the whistleblower who has just revealed the extent of  US global spying on electronic data of ordinary citizens around the world, and James Clapper, US director of national intelligence.
Clapper has  come out vocally to condemn Snowden as a traitor to the public interest and the country, yet a review of Booz Allen's own history suggests that the government should be investigating his former employer, rather than the whistleblower.
Clapper worked as vice-president at Booz Allen from 1997 to 1998, while Snowden  did a three-month stint at their offices in Hawaii in spring 2013 as a low-level contract employee. Both worked on intelligence contracts, which are estimated to make up almost a quarter of the company's $5.86bn in annual income. This past weekend, Clapper condemned Snowden's leak…
I'm going to disagree with this author, in part. Because Snowden, by his own admission has leaked US sources and methods to China regarding electronic surveillance of that nation, he should certainly be investigated, and in all probability prosecuted. However, I agree with the author that Booze Allen Hamilton should be investigated for criminal negligence, and Clapper should be fired and criminally investigated for corruption.
From Common Dreams: An interactive database allowing users to search more than 100,000 secret companies, trusts and funds created in offshore tax havens including the British Virgin Islands has gone online.
The data, part of a cache of 2.5m leaked files that has already led to a series of exposes of the offshore financial sector by the Guardian and other global media organisations, has been launched by the Washington-based International Consortium of Investigative Journalists (ICIJ).
The ICIJ, a non-profit organisation that has analysed the files with more than 100 journalists in dozens of countries and is continuing to do so, hopes the Offshore Leaks web app will trigger further investigations and revelations by making the information more widely available.
This resource may be difficult to use, but I consider it an extremely valuable tool to ferret out the 1% vulture capitalists that the Republican Party represent exclusively.  Major kudos to the ICIJ!!
From Huffington Post: Former Alaska Gov. Sarah Palin (R) criticized President Barack Obama while speaking at the annual meeting of the Faith and Freedom Coalition Saturday, saying the United States should not intervene in Syria while he's in office.
"Until we have a commander in chief who knows what he is doing… let Allah sort it out!" Palin told the conservative crowd, according to The Hill.
God forbid that I I should ever be perceived as agreeing with Blood Libel Barbie, aka Drill Baby Dingbat, aka Mooseolini. I think intervention in Syria is a mistake for different reasons, and it should be noted, the ones who are pushing hardest for it are Republicans, but Obama painted himself into a corner when he threatened increased US involvement if Assad was proven to have used chemical weapons.
Cartoon: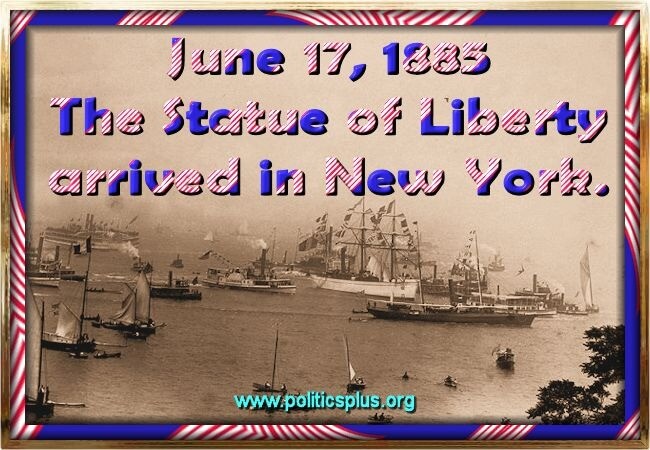 Don't tell Republicans it's from France, or they'll send it back!!