I'm way pooped, but as always, I could not be more proud of my guys.  We met with a dozen yesterday, and one of the things we discussed was how to deal with catastrophic life events.  You'd be amazed how often such an event triggers a downward spiral of dysfunctional choices ending in prison.  Their honesty and self-awareness was exciting.  Three of them are up for decisions on parole, so please remember them, however you connect with the infinite.  Critter sends greetings to Critter.  I get to replies either later today, after I get some sleep, or tomorrow.  Tomorrow appears routine. 
Jig Zone Puzzle:
Today's took me 4:55 (average 5:33).  To do it, click here.  How did you do?
Short Takes:
From MSNBC: Lawrence O'Donnell debunked Republican bullshitology on taxes.
Visit NBCNews.com for breaking news, world news, and news about the economy
Even 'Iron Pants. Thatcher was far more generous to the 99% that today's Republicans. Despite Republican claims, we are one of the least taxed nations in the industrialized world. That's not so true for the 99%, but the 1% pays so much less that they pull the percentage of GDP down. Except for welfare for the 1%, we are one of the least industrialized nations in public services for the taxes we pay. That is the landscape in which Republicans are trying to reduce taxes and increase services for the 1%, while increasing taxes and reducing services for the 99%.
From The New Yorker: Senate Republicans today vowed to filibuster a controversial bill supporting the right not to get shot.
G.O.P. leaders lambasted the bill, arguing that the right to go to school, work, or one's home without fear of being shot was not guaranteed by the U.S. Constitution.
"The Second Amendment makes it very clear," said Sen. Mike Enzi (R-Wyoming). "The right to bear arms shall not be infringed by a tiny minority's desire not to be shot."
Once again Borowitz' satire is as real as actuality.
From Think Progress: Late last month, Virginia Attorney General Ken Cuccinelli (R) filed a petition asking the full United States Court of Appeals for the Fourth Circuit to reinstate Virginia's "Crimes Against Nature" law, which makes oral and anal sex a felony. A three-judge panel of that same court had struck down the law, noting that it cannot be squared the Supreme Court's decision in Lawrence v. Texas, which prohibits laws criminalizing non-commercial sexual activity between consenting adults. Yesterday, the Fourth Circuit issued an order rejecting Cuccinelli's request. Notably, not one of the court's judges requested a poll of the court to consider Cuccinelli's petition, so his petition received no support whatsoever from the court's members.
Republicans want government too small to interfere with the corporate right to steal, but just big enough to put a cop in every bedroom. Perhaps sex that produces little Republicans should be a felony.

Cartoon: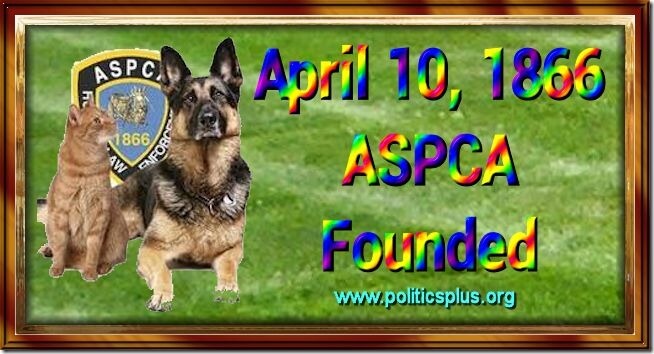 Animals are people too, and cat is where it's at, but who let that dawg join?
Good night!