I don't know why, but my COPD was very severe yesterday and I've only had about an hour's sleep because of it.  I'm going to reply to comments, post this and go to bed.  Hopefully I'll be rested tomorrow.
Jig Zone Puzzle:
Today's took me 3:57 (average 4:43).  To do it, click here.  How did you do?
Short Takes:
From MoveOn: There Are 17,000 Of These Now. What If There Was Zero?
Nukes in silos are like Republicans in office. Every one is one too many.
From NY Times: A fresh feud over federal judgeships has again begun to agitate the Senate, with Republicans so far blocking President Obama from filling any of the four vacancies on the nation's most prestigious and important appeals court…
…If Republicans were to continue to steadfastly block a series of appeals court nominees, Democrats say they might then have justification to revisit Senate rules and claim new power to thwart filibusters.
This is the so called nuclear option. It has never been used before. Nuke the filibastards!
From NBC: Republicans have lashed out against the Obama administration's decision to bring a son-in-law of Osama bin Laden to New York City for trial, a high-profile move that would help the president follow through on one of his earliest campaign pledges.
One of the unmet promises from President Barack Obama's first term involved closing the terrorist detention facility at Guantanamo Bay, Cuba, and bringing suspects to the continental United States for trial.
Article Three courts have successfully convicted dozens of terrorists. Military tribunals have convicted only 5. Gitmo should be closed and would have been were it not for Congressional cowards.
Cartoon: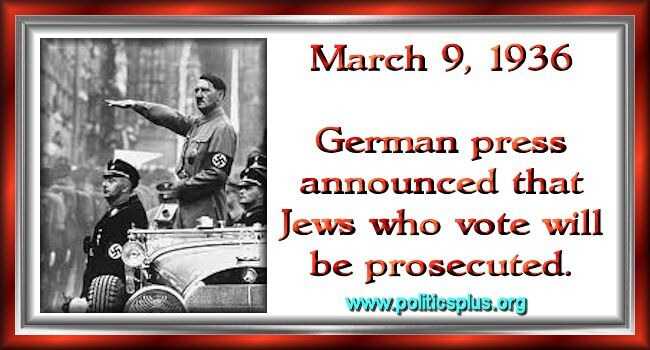 In 2012, Republicans copied the threats.