Yesterday being fully back had me so hyped-up that I could not sleep much, so I'm really pooped today.  I'm current with replies.  Tomorrow appears routine.
Jig Zone Puzzle:
Today's took me 3:52 (average 4:35).  To do it, click here. How did you do?
Short Takes:
From The New Yorker: In a rare announcement from a notoriously publicity-shy group, Chinese hackers revealed today that they were dropping the United States government from their official list of high-value targets.
"We have to allocate our time and energy to hacking powerful organizations," a spokesman for the hackers said. "Right now, calling the United States government an 'organization' would be a reach."
He added that the hackers' ultimate goal had been to hurl the U.S. government into a state of abject paralysis, "and they seem to have already taken care of that on their own."
Although this satire is not actually true, it is correct insofar as stating that the US government has been paralyzed from within, thanks to Republican sedition.
From CNN: With no deal in place in Congress, $85 billion in sweeping federal spending cuts will take effect Friday, targeting everything, from defense to education.
As Obama and the Democrats kept trying to negotiate, Boehner adjourned the House for the weekend, guaranteeing the Republican sequester.  Republicans cheered.
From Huffington Post: An employee at a Texas public school was accidentally shot on Wednesday during a district-sponsored handgun safety class, KLTV reports.
According to KLTV, Glenn Geddie was a maintenance worker for the Van Independent School District. The school district voted last month to arm some teachers and other employees in the aftermath of the Sandy Hook Elementary School shooting in Newtown, Conn.
District Superintendent Don Dunn confirmed that the incident occurred.
Look how much safer Republicans goose-stepping behind LaPierre are making our schools.
Cartoon: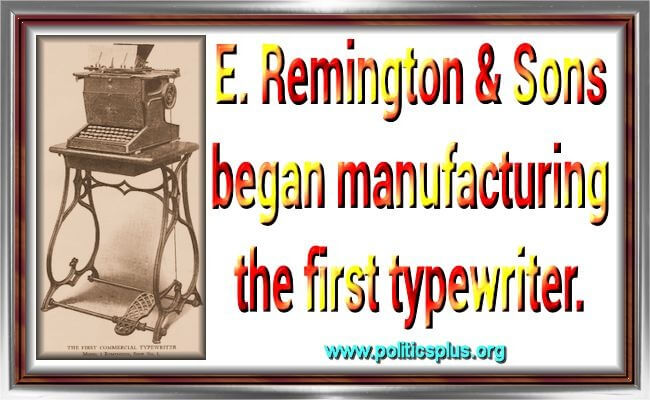 I guess they have now decided that the sword is mightier than the pen.