Yesterday evening I was finally able to keep some food down.  I'm way behind on sleep, but I am clearly on the mend, so this should be my last one-article day.  I'm current with replies.  Keep your fingers crossed for tomorrow.
Jig Zone Puzzle:
Today's took me 4:42 (average 5:48).  To do it, click here.  How did you do?
Short Takes:
From MoveOn: A Revealing In-Person Demonstration Of What 32 Shots In 16 Seconds Means
I have nothing to add.
From NY Times: OF the many injustices that permeate America's byzantine tax code, few are as outrageous as the tax rate on "carried interest" — the profits made by private equity and hedge fund managers, as well as venture capitalists and partners in real estate investment trusts. This huge tax benefit enriches an already privileged sliver of financiers and violates basic standards of fairness and common sense.
President Obama recently suggested that he would ask Congress to close this loophole. Eliminating the carried-interest tax rate should be an easy sell. It should play to Republicans' supposed hatred of government handouts and to Democrats' commitment to social justice.
It does play to almost all Democrats, but to almost no Republicans. The reason for that should be obvious.
From CNN: Most of the 10 poorest states in the country are Republican.
Mississippi is the poorest… followed by Arkansas, Tennessee, West Virginia, Louisiana, Montana, South Carolina, Kentucky, Alabama and North Carolina.
And the list doesn't even include Texas, where Rick Perry is governor and one in five people lives in poverty.
This proves two things. First, a Republican Regime is the punishment for voting Republican.  Second, every Republican in office is one Republican too many!
Cartoon: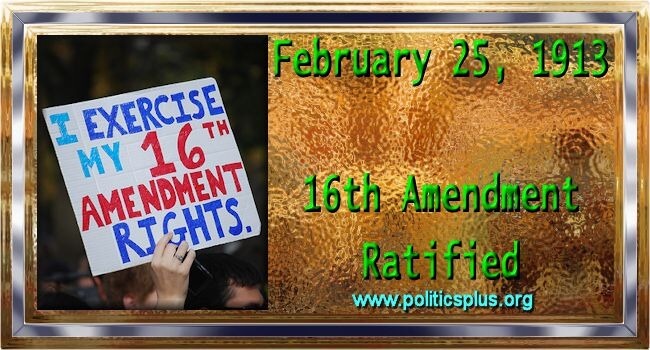 I exercise my 16th Amendment rights too.