Yesterday evening something disagreed with my gut, so I am conducting two kinds of worship at the porcelain throne.  Therefore I am limiting today to this Open Thread.  I'm current with replies. however briefly.  These stomach bugs rarely last more than a day, so I should be back tomorrow.
Jig Zone Puzzle:
Today's took me 12:34 (average 5:05).  To do it, click here.  How did you do?
Short Takes:
From MoveOn: Remember This When The NRA Tells You 'Guns Make Women Safer'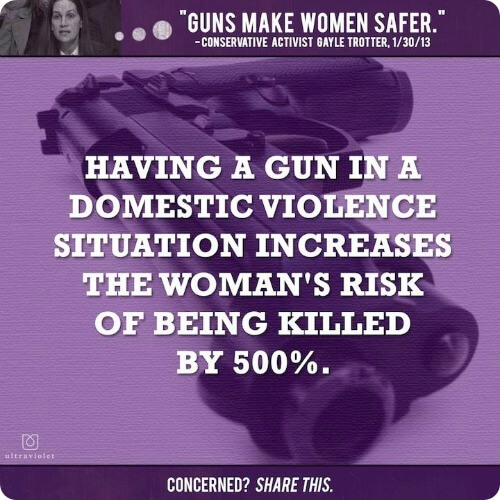 The NRA has no interest in making women safer. They have an interest in fooling more women to buy guns.
From NY Times: After enduring last summer's destructive drought, farmers, ranchers and officials across the parched Western states had hoped that plentiful winter snows would replenish the ground and refill their rivers, breaking the grip of one of the worst dry spells in American history. No such luck.
Lakes are half full and mountain snows are thin, omens of another summer of drought and wildfire. Complicating matters, many of the worst-hit states have even less water on hand than a year ago, raising the specter of shortages and rationing that could inflict another year of losses on struggling farms.
Climate Change 4 Us! Thanks RepubliCorp!
From WTRF: Jane Orie was sentenced last year to up to 10 years for using her state-paid staff to run her campaigns. Joan Orie Melvin and Janine Orie were convicted this week in a spinoff of similarly misusing Melvin's former staff and the senator's.
The Republican Orie sisters have argued the prosecution is the result of a political vendetta by a Democratic prosecutor in Pittsburgh who has repeatedly denied ulterior motives.
Republicans steal elections, because they can't win otherwise.
Cartoon: