Yesterday I worked my butt off unpacking my possessions from bags and putting them away.  I felt so tired that I had trouble sleeping, so I'm heading right back to bed in hopes od catching a few Zs before my grocery delivery.  I'm current with replies.  Tomorrow is the highest holy day in the Church of the Ellipsoid Orb.  Monday is still the target.
Jig Zone Puzzle:
Today's took me 3:52 (average 5:23).  To do it, click here.  How did you do?
Short Takes:
From MoveOn: The Most Addictive Infographic About Walmart's Greed We've Ever Seen
Lots of billionaires, like the Waltons from Wall-Fart, take advantage of YOU to externalize their employee expense, making YOU fund their own insatiable greed.
From NY Times: Scott P. Brown on Friday opted out of the Senate race in Massachusetts to fill the seat being vacated by John Kerry, leaving Republicans without a candidate for the special election set for June 25.
Mr. Brown spurned entreaties from the National Republican Senatorial Committee to use his statewide name recognition and popularity — and his leftover campaign treasury — to help the party gain a seat.
Buk-buk-buk-buk Bagger Brown knows that another loss so soon would end his political career forever.
From MSNBC: Republican Teabuggery Arkansas Style
Visit NBCNews.com for breaking news, world news, and news about the economy
Rappert and his buddies share a a few characteristics that are essentially Republican traits. The first is misogyny. The second is lying. The third is racism. The fourth is a desire to reverse the Civil War. The fifth is that they are owned by billionaires and corporate criminals. Regardless of who national Republicans are pretending to be, because America has seen through their brand, this is who the Republican Party really are.
Cartoon: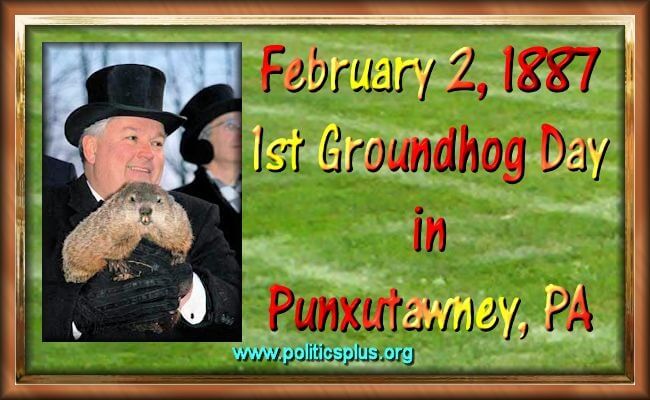 If Phil sees a Republican today, he'll dive so deep in his burrow, that Spring may not come until August.