My return may be delayed a day or two.  Yesterday morning the building manager informed me that I have to be ready for pest control by 11:00 this morning.  That involves bagging all my clothing, food, bedding, etc.  I got most of it done yesterday, exhausting myself in the process.  I also have to leave for four hours.  I will need to get it all put away again by tomorrow night, because I have a month's groceries being delivered on Saturday morning.  I'm current with replies.  I'll keep you posted.
AAAAARRRRRRRGGGGGGGGGHHHHHHHHHHH!!!!!!!!!!!!!

Jig Zone Puzzle:
Today's took me 4:05 (average 4:55).  To do it, click here.  How did you do?
Short Takes:
From MoveOn: Ronald Reagan Thought This Was A Good Idea Decades Ago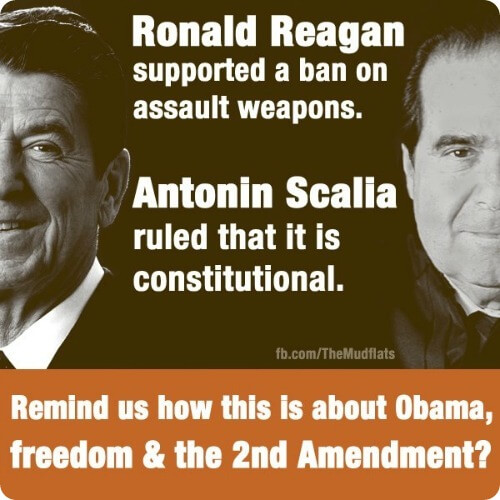 Saint Ronnie Ray Gun could not win a nomination for Dog Catcher in today's Republican Party, and I bet Injustice Scalia would change his mind.
From MSNBC: Lawrence O'Donnell's Massacre Control Hearing
Visit NBCNews.com for breaking news, world news, and news about the economy
Note how the Republican would not answer the questions and would not even tell the truth that she is a Republican, pretending to be an Independent. She claimed to represent millions when her astro-turfed group only has about 1,000 on her mailing list. Republicans have no facts supporting their positions, so they use anecdotes that are not applicable and even make up fairy tale anecdotes that are.
From The New Yorker: In testimony before the Senate Judiciary Committee today, National Rifle Association C.E.O. Wayne LaPierre warned that the N.R.A. would vigorously oppose any legislation that "limits the sale, purchase, or ownership of politicians."
"Politicians pose no danger to the public if used correctly," said Mr. LaPierre, who claims to have over two hundred politicians in his personal collection. "Everyone hears about the bad guys in Congress. Well, the only thing that stops a bad guy with a vote is a good guy with a vote. I'm proud to be the owner of many of those guys."
Mr. LaPierre's comments drew a sharp rebuke from Carol Foyler, a politician-control advocate who has spent the past twelve years lobbying for stricter limits on the sale of politicians.
Although this article is satirical, I certain that LaPierre does own hundreds.
Cartoon: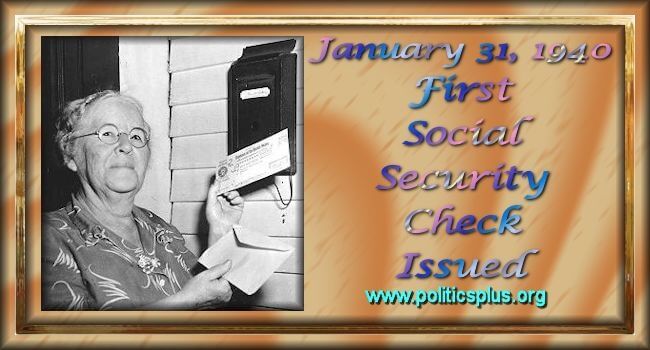 And Republicans are fighting to see the last Social Security check issued.