I am soooooo pooped!  Yesterday's meeting in prison was an open meeting with about ninety guys.  They asked me to give a presentation, so I talked for about fifteen minutes about the rewards of what they are doing in terms of their own authenticity as human beings, maintaining their freedom upon their release, and fostering restorative justice for safer communities.  Their commitment and dedication is a credit to who they are.  I could not be more proud or supportive of them.  Critter sends greetings to Critter.  This is today's only article, and I'm current with replies, albeit briefly.  Tomorrow appears routine.
Jig Zone Puzzle:
Today's took me 4:46 (average 4:51).  To do it, click here.  How did you do?
Short Takes:
From MoveOn: When Morgan Freeman Narrates A 30-second Clip, You Know It's Going To Be Good
Now if someone would only tell the Republican Party.
From NY Times: More than 130 countries voted on Thursday to upgrade Palestine to a nonmember observer state of the United Nations, a triumph for Palestinian diplomacy and a sharp rebuke to the United States and Israel…
…The new status will give the Palestinians more tools to challenge Israel in international legal forums for its occupation activities in the West Bank, including settlement-building, and it helped bolster the Palestinian Authority, weakened after eight days of battle between its rival Hamas and Israel.
Despite Barack Obama's opposition to this measure, I think the UN has done the right thing here by ending the unjust practice of denying Palestinians recourse to international justice that could make both sides in that dispute accountable for war crimes. In the same vein, the US should join the ICC, because isolating our nation to protect Republicans from the crimes of the Bush Regime is anti-democratic.
From Media Matters:
Fox News has repeatedly attacked people and organizations who use the term holiday when the network would prefer them to use the term Christmas, claiming that they are engaging in a "war on Christmas."
On Fox & Friends First, co-host Heather Nauert claimed Chafee made the "decision to kill Christmas," alluding to a decision by the governor not to host a tree lighting ceremony at the statehouse this year.
Chafee reportedly made the decision because in 2011, protesters attended the tree lighting ceremony to criticize the governor for using the term "holiday tree." Fox played its part in creating controversy over the tree, enlisting viewers in a feverish and overblown campaign against the governor and the words "holiday tree."
But only minutes after Fox complained of the Governor's use of the word "holiday" in place of "Christmas," Nauert  announced a new segment called "Fox & Friends First's Holiday Wish list":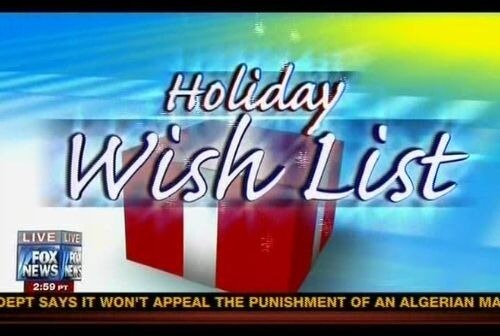 Geez! Merry Christmas, or the appropriate greeting for whatever faith you choose, to you all, unless you are a Faux Noise sheep. In that case, Happy Holidays.
Cartoon: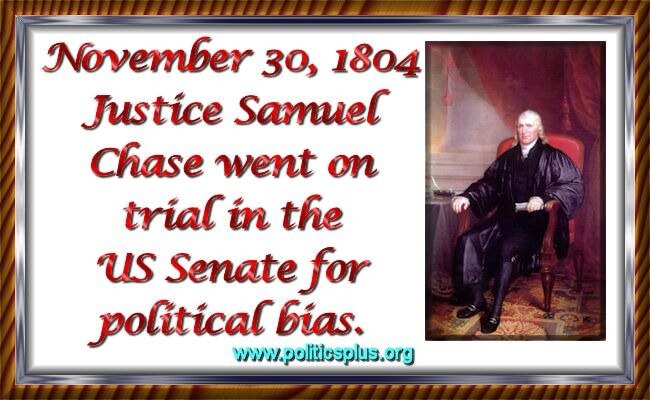 It's time we remember this lesson from history!