Following the best laid plans of mice and men, I did not get to go to the prison yesterday.  The clerk responsible for the paperwork needed to get us in was transferred and his replacement was not trained yet, so that paperwork was never done.  I felt very disappointed, but fortunately, my associate had a premonition and checked with the prison right before leaving to pick me up, so at least we did not make the sixty mile trip down for nothing.  I'm current with replies.  Tomorrow I will probably have an Open Thread only, because I have an appointment with the doctor that takes four hours travel time, round trip.
Jig Zone Puzzle:
Today's took me 4:12 (average 5:10).  To do it, click here.  How did you do?
Short Takes:
From MoveOn: Three Questions Everybody Should Ask Themselves Before They Vote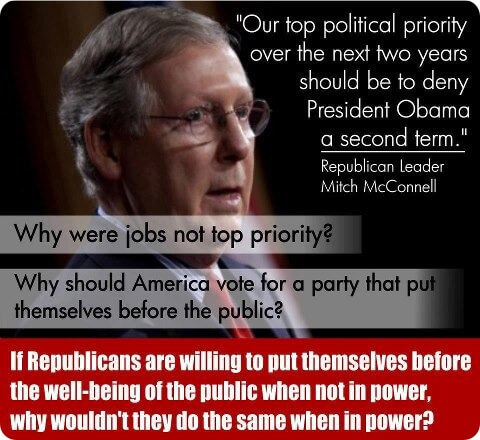 The answer is obvious. We know they would, because they have. Have we forgotten that under Bush, Republicans used federal employees to conduct campaign activities for Republicans at taxpayer expense? Have we forgotten that Republicans outed a CIA agent, Valery Plame, to punish her husband, Joe Wilson, for telling the truth about their yellowcake uranium lie? Have we forgotten that they fired seven US Attorneys for refusing to file fraudulent charges against Democratic candidates right before an election? Republicans wish to establish a permanent totalitarian regime of one-party rule in which elections do not matter.
From CBS: Mitt Romney said on Tuesday that he has no plans for abortion legislation if elected president, a statement that is more moderate than ones he's made on the issue in the past.
Wow! You can use that one to fertilize your veggies!
From Washington Post: Former U.S. House Majority Leader and GOP heavyweight Tom DeLay is getting ready to make his case to an appeals court that his 2010 conviction for taking part in a scheme to influence Texas elections should be overturned…
…DeLay, 65, was found guilty in November 2010 of money laundering and conspiracy to commit money laundering for helping illegally funnel corporate money to Texas candidates in 2002. He was sentenced to three years in prison, but that was put on hold while his case was appealed.
His cell has been vacant too long.
Cartoon: