I have only this and one other article today.  I want to wait and let Romney's choice of Michele Bachman Paul Ryan to sink in for a couple of days, and that has dominated political news.  This heat wave promises to be even worse than the last.  I'm current with replies.  Tomorrow, it is likely I will post only an Open Thread as I have a doctor appointment.  My GP is the one that moved, and it takes forever to get there.
Jig Zone Puzzle:
Today's took me 3:43 (average 4:44).  To do it, click here.  How did you do?
From MoveOn: The Scariest Gay Marriage Chart Ever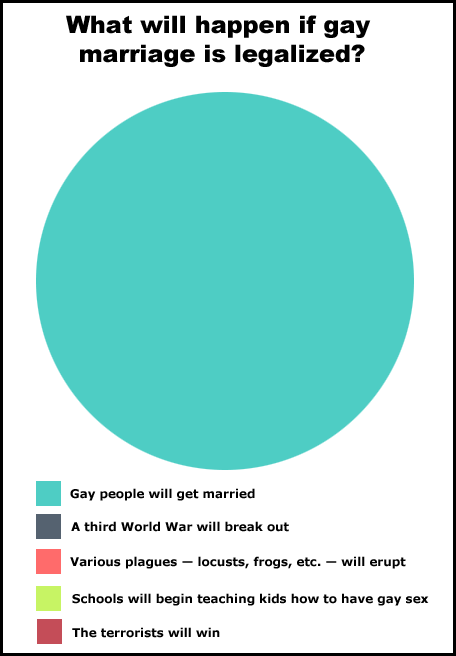 Dang!! Would Republican Supply-side Jesus cry, or what?
From CBS: In his debut as Mitt Romney's running mate, Paul Ryan promised "America's comeback team" won't duck tough budget issues, although the man standing next to him has kept his head low so far. Romney vowed the duo would "preserve" Medicare, an eye-popping claim considering Ryan wants to transform the program from the ground up.
More accurate, he wants to replace Medicare with a coupon, the value of which decreases annually.
From Barack Obama: Romney and Ryan want to take us back to the failed, top-down economic ideas of the past.
America cannot afford Willard's choice. America cannot afford Willard.
Cartoon: good bumper sticker too