I'm very tired and sore after yesterday's physical therapy and poor sleep last night, but I have a couple more articles today.  Yesterday was not quite as hot.  I'm current with replies.  We'll see what tomorrow brings, because the temperatures are climbing again.
Jig Zone Puzzle:
Today's took me 3:54 (average 5:08).  To do it, click here.  How did you do?
Short Takes:
From MoveOn: REVEALED! The Terrifying Gay Agenda!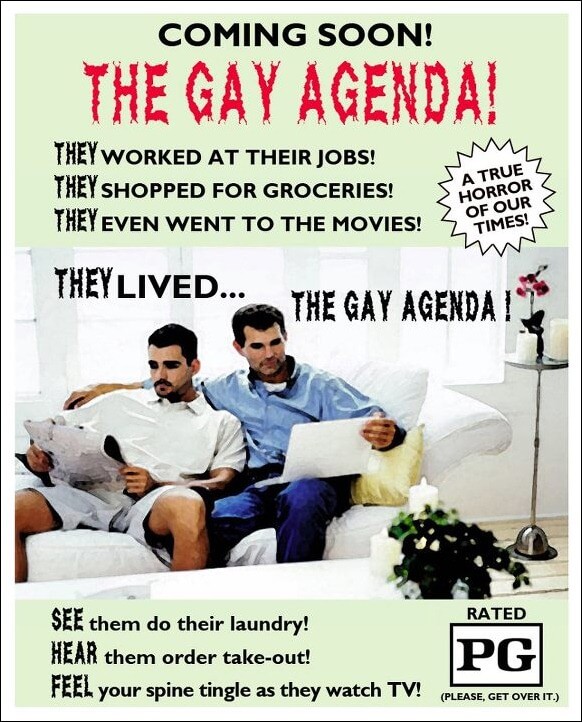 Dang! I bet they even brush their teeth! How frightening!
From NY Times: At a news conference on Tuesday, Mayor Rahm Emanuel said he would propose an ordinance that would bar police officers from turning over illegal immigrants to federal agents if the immigrants do not have serious criminal convictions or outstanding criminal warrants.
Dang again! I usually disagree with Rahmbo! Portland is also a sanctuary city.
From MSNBC: Romney's Plan for college education finance
Visit msnbc.com for breaking news, world news, and news about the economy
The Romney plan is to take $millions in Pell Grants from students and to give the money to Banksters, like him.
Cartoon: