Well, I'm trying to climb out of the pit and return to blogging.  I'm well short of 100%, because even Imodium and Yogurt is not sufficient to overcome the side-effects of my antibiotic, but it's now every few hours instead of every few minutes.  My last two doses are today, thank goodness!  I'm not current with replies, but will return to my normal replying starting with today's articles.  I hope to post again tomorrow.
Jig Zone Puzzles:
Date      My Time    Average    Link
3/30      4:50          4:57       here
3/31      4:14          5:08       here
4/1        3:21          4:29      here
4/2        4:21          5:22      here
4/3        3:51          4:39      here
4/4        3:28          4:40      here
4/5        3:19          4:27      here
4/6        4:32          5:31      here
4/7        4:33          5:26      here
4/8        4:28          5:44      here
4/9        3:34          4:41      here
4/10      3:07          4:55      here
4/11      4:34          5:17      here
4/12      4:05          5:23      here
4/13      4:36          5:27      here
4/14      4:13          4:39      here
How did you do?
Short Takes:
From MoveOn: The One Question That Will Stump ALL Your Republican Friends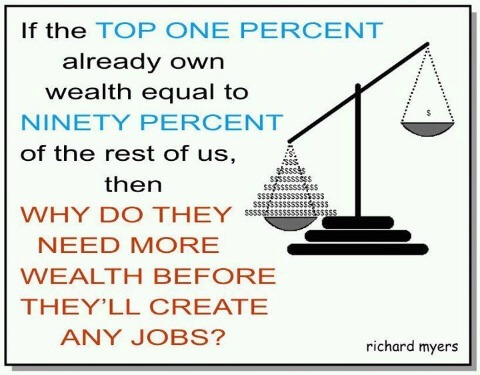 Perhaps we have greed trumping need.
From MSNBC: Rachel Maddow discusses Drift with Bill Maher.
Visit msnbc.com for breaking news, world news, and news about the economy
Although I don't always agree withy him, Maher is fascinating when he isn't trying to be funny.
From USA Today: President Obama leads Mitt Romney in the arena that counts — the Electoral College — but does not have the 270 electoral votes needed to renew his lease on the White House, according to an Associated Press analysis.
Obama would have 242 electoral votes in states where he has big leads, or that are leaning his way, the AP says. Romney, the likely Republican nominee, is favored or has narrow leads in states with 188 electoral votes.
Nine states with 104 electoral are up for grabs, AP said, and will likely decide the election.
It's still a bit early to put much stock in polls, but as the election grows closer, I'll be doing closer analysis of what we might expect.
Cartoon: