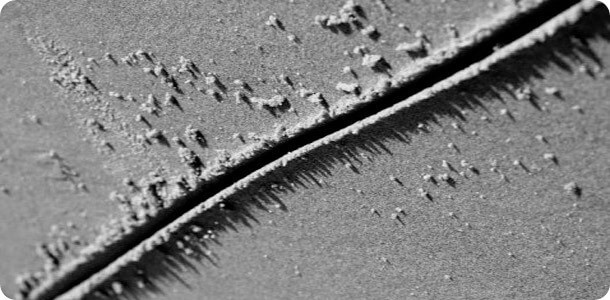 Yesterday I said I would draw a line in the sand.  Later in the day, I received a petition from Bold Progressives that dovetails so well with what I said that I have decided to pass it on.  It tells Obama that if he cuts Medicare or Medicaid benefits in the 2012 budget that we will not contribute our money or our time to his reelection.  In the Comments section I added Social Security too.
Tom,

Urgent! The White House announced that in a big speech tomorrow, President Obama will do what no Republican President has been able to do: Put Medicare and Medicaid on the table for potential cuts.

Many former Obama volunteers, donors, and voters are deeply disappointed. A Democratic Congressman said on MSNBC last night that Obama needs to "act like a Democrat."

Will you sign this urgent pledge, which we'll deliver to the Obama campaign?

"President Obama: If you cut Medicare and Medicaid benefits for me, my parents, my grandparents, or families like mine, don't ask for a penny of my money or an hour of my time in 2012. I'm going to focus on electing bold progressive candidates — not Democrats who help Republicans make harmful cuts." Click here to sign.

Below are some amazing notes from Obama volunteers who worked passionately for the President in 2008.

Many people still want to believe in President Obama. But the White House needs to understand that their actions now will have real consequences for 2012. The level of grassroots enthusiasm will be determined by whether the President fights for bold progressive change — and takes cuts that hurt grandparents, the disabled, and kids firmly off the table.

The White House will absolutely be watching the progress of this petition. And we'll deliver the pledge signatures to the Obama campaign headquarters in Chicago.

Please sign today — then, pass it to others who worked to elect President Obama in 2008.

Thanks for being a bold progressive.

— Adam Green, Stephanie Taylor, Jason Rosenbaum, Keauna Gregory, and the PCCC team.

 

NOTES FROM ACROSS THE NATION:

Susan Carpenter, Obama volunteer from Ohio:

"Like many volunteers on his campaign, I was in love with the idea of Obama. I haven't given up on him quite yet, but I'm mustering the energy to work on the resistance. He needs to know who we are."

John Rotolo, Obama volunteer from Florida:

"I'm almost too heartsick to comment…I'm at a loss."

Barbara Louise Jean, Obama volunteer from Nevada:

"It's ludicrous to cut Medicare for seniors when Wall Street created this mess without being held accountable. At 69, I'll be in financial trouble if Medicare benefits are lowered."

Joelle Barnes, Obama volunteer from Pennsylvania:

"This is like a knife through my heart! This is a Republican thing!"

Suzanne Fair, Obama volunteer from Maryland:

 

"I know he has to compromise sometimes, but it seems that he is caving to the Republicans far too often. We elected him for real change and I would like to see him stand strong against the corporate rich."

 

Margaret Copi, Obama donor from California:

"I contributed more to Obama's campaign than I have to anything else in my life, but no more dollars from me and definitely not a moment of volunteer time, unless he makes huge shifts and starts to fight for the peoples' interest."

Frankie Perdue, Obama volunteer from Colorado:

"I do not think that Medicare/Medicaid and Social Security should be on the negotiating table at all. Have the corporations pay their fair share of taxes."

 

Deborah Finn, Obama volunteer from North Carolina:

"This is wrong! We did not elect Obama to have him make cuts in valuable, important programs. He needs to stand up to the Republicans. And he needs to speak to the American people about why it is morally wrong to cut the programs."

Michaele Bonenberger, Obama volunteer from South Dakota:

"This does not sound at all like the Barak Obama that I worked so hard to get elected in 2008."

Dotty Hopkins, Obama volunteer from California:

"It makes it hard to gin up enthusiasm for 2012. More like hold your nose and vote again! As a former Obama volunteer, I'm already worrying about my lack of desire to do any campaigning and I'm on our County Central Committee for heaven's sake."

The White House needs to hear your voice — sign our pledge today. Then pass it on to others.
Now, let me be clear.  Here I will continue to support things he does that I like and criticize things he does that I don't like.  If he wins the Democratic nomination, I expect to vote for him.  As disappointed as I am, the Republican will be worse, and since those who taught Obama and the Democrats a lesson by staying home have already cursed America with Republican control of the House and numerous state houses, that route is a proven failure.  But my money and my volunteer time will go to someone who represents me in Congress or on a state or local level, if he caves on any of these three.  I invite you to join me.