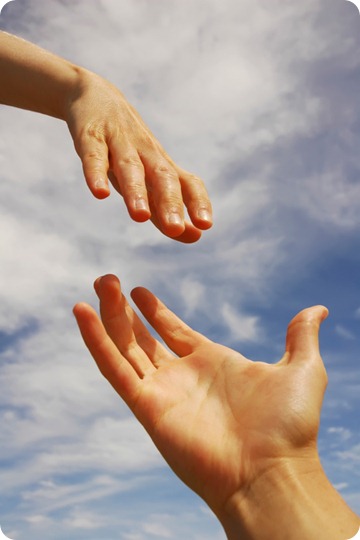 One of history's most memorable quotes comes from President John F. Kennedy: "Ask not what your country can do for you.  Ask what you can do for your country."  Across our nation, opportunities for service abound.  Our infrastructure is crumbling.  Our educational system struggles to stay ahead of the third world.  More Americans lack health care than ever before.  Homelessness has skyrocketed, and the list goes on.  At a time of record unemployment, a significant portion of our national workforce can be mobilized to meet those needs.  Therefore I propose a program of Universal Service to America.  Here's an overview of how it would work.
Upon turning 18 years of age, every American capable of service would be conscripted for service, and paid a reasonable stipend for that service, for a minimum of two years.  High school students would be deferred until they graduate.  Upon conscription, each American could choose either military service or civilian service, with military paid a bit more.  Older people could also volunteer. Civilian service workers would be tasked to meet America's needs according to their individual skill sets, many in a WPA type setting.  People could reenlist when their service terms end.
The only deferments would be for disability and for education.  Service time would increase for those completing a two year AA degree to three years, for those completing a four year BA or BS degree to four years, for those completing a masters degree to six years and for those completing a doctorate to eight years.  Provided that they complete their service, the entire cost of their education will be paid.
On the civilian side, our .infrastructure would be rebuilt, we could end illiteracy in America.  We could have scientists and engineers working on green energy, we could put highly skilled teachers in locations where union teachers prefer not to serve.  We could put doctors and nurse practitioners in rural and inner city clinics.  The list is endless.  At the same time, taking so many workers from the job market would increase the demand for workers.
On the military side, the benefits are enormous. An American contract worker doing laundry in Iraq earns about $100,000, and the contractor charges taxpayers more than twice that.  A private earning under $20,000 could be doing that laundry, and saving taxpayers close to $200,000 in the process.  Multiply this by hundreds of thousands of contract workers doing jobs soldiers could be doing and this alone could finance the civilian side of the program.
This is just a bare bones outline.  As long as Republicans control the House, nothing that keeps the likes of Halliburton and KBR from ripping off American taxpayers has a chance to pass, so there is ample time to flesh this out.   What do you think?  What do you suggest?