Like Nameless and TomCat, I found it impossible to look forward on this weekend. But I saw this article in the Washington Post, and I could not think of a better way to stop and look back. This weekend, through Saturday the 21st, the Post has waived its limit of 10 articles per month for non-subscribers; anyone may browse freely (I assume that means until midnight eastern time Saturday). So go ahead, grab a couple of hankies, and enjoy the nine wonderful stories. Here is one (with a video, not embedded here, but at the site):
Cecilia Muñoz, assistant to the president and director of the Domestic Policy Council: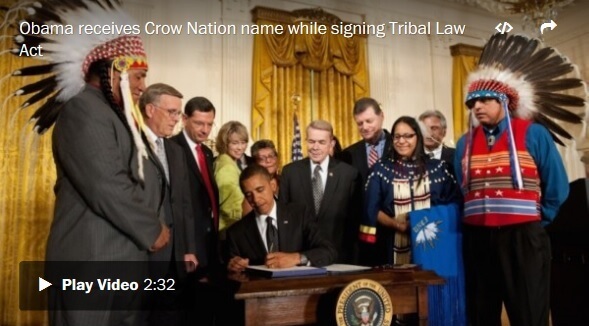 In my eight years in the White House, I have savored especially the moments that have enormous impact without attracting much notice from official Washington. One of my favorites took place in July 2010, when President Obama signed the Tribal Law and Order Act. Native American women have a one in three chance of being raped in their lifetimes, something the president has described as a shock to the conscience. In part, this is because men who are not from a reservation can attack women on reservation land, escaping justice by tribal authorities once they are off the reservation. With the administration's help, Congress addressed these issues in the Tribal Law and Order Act of 2010 and the Violence Against Women Reauthorization of 2013.
The standard procedure for a bill signing ceremony is for someone to introduce the president while he waits in the next room. In this case, Lisa Marie Lyotte, of the Sicangu Lakota Ospaya people, began her introduction by bracing herself to recount her very moving story of surviving a violent sexual assault that took place in her home in front of her children. Not surprisingly, she was full of emotion and was at first unable to speak. The president, not waiting for the introduction, burst into the room and gave her a hug, quietly telling her, "I'm right here." He stood beside her quietly, occasionally squeezing her shoulder as she tearfully told her story and introduced him.
There wasn't much coverage of that signing ceremony in Washington, or of that dramatic moment in which a survivor of violence showed uncommon courage and her president showed uncommon grace. But I will treasure the memory for the rest of my days, with pride in the accomplishment and wonder that it took this country so long.
Click through for the other eight. I think I will "print" a copy to my files as a pdf so I will have it to refer to. I hope that looking back to how it could be, and how it can be, will help us all to keep up the courage to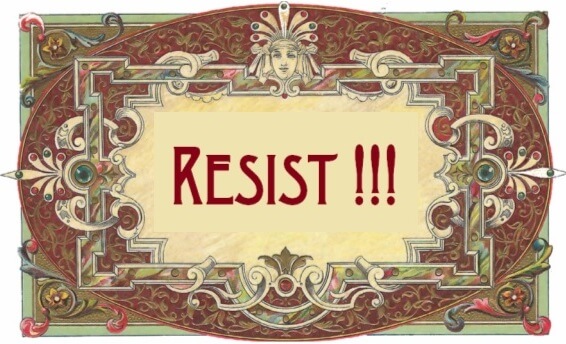 The Furies and I will be back next week.
Cross posted to Care2 at http://www.care2.com/news/member/101612212/4032133