It has been a busy day! I did two hours of physiotherapy followed by 3 hours of teaching ESL. Once I arrived home, it was straight to the computer to get the 02/10/15 articles posted to Care2 and links distributed. I took advantage of one of Lona's cat naps . . . soooooooo relaxing! and then had a late dinner. As a result, this is today's only article. Tomorrow won't be so busy outside the house, but I need to do laundry before I start scaring the neighbourhood!
Puzzle — Today's took me 2:31 (average 4:24). To do it, click here. How did you do? For those that don't know, we always do the 48 piece classic.
Upworthy — Female genital mutilation, also known as FGM or FGC (female genital cutting), is performed in several African countries and parts of the Middle East, and less frequently in Malaysia, Indonesia, India, and Pakistan. It also occurs in the United States, Australia, Canada, New Zealand, and Europe — despite being illegal in many places.
FGM is barbaric, inhuman and a violation of human rights and dignity. Please sign this petition to end FGM.
Read the rest of the article and see how five young men react to this proceedure.
Rachel Maddow — h/t Jim Phillips — A look at Kevin McCarthy, poised to be the new Speaker of the House when Congressional Republicans vote next week.
As things sit now, the Speaker, 2nd in succession to the White House behind the Vice President should something happen to the President, is elected by only 247 members of the House of Representatives. Scary! Does Kevin McCarthy represent the level of competence that the Republicans, or more specifically the Teabaggers, bring to the Congress? Even scarier!! If so, then God help the US.
NY Times — Ever since it became public that Pope Francis met in Washington with Kim Davis, the Kentucky county clerk who refused to issue marriage licenses for same-sex couples, the questions have been swirling: Why did he meet with her, and was it meant as a political statement?
As it turns out, the Vatican said on Friday, the pope did not mean to endorse Ms. Davis's views. It also said he gave her no more than a typical brief greeting, despite what her lawyer described.
Instead, the Vatican said that Francis gave only one "real audience": to someone later identified as one of his former students, Yayo Grassi, a gay man in Washington who says he brought his partner of 19 years to the Vatican's embassy in Washington for a reunion. They even shot video.
This is a portion of a Faithful America e-mail that Joanne brought to my attention:
After days of speculation, the truth has finally come out: Pope Francis did not hold a private meeting to express his support for Kim Davis's efforts to block gay marriage licenses.

According to an official Vatican statement, Kim Davis was among "several dozen persons" attending a reception at the Vatican embassy, "the pope did not enter into the details of the situation," and "his meeting with her should not be considered a form of support."

Moreover, it seems that the pope did not request Kim Davis be invited.

According to press reports, one man was likely responsible for Davis's invitation: Carlo Maria Vigano, a conservative church official who was appointed by Pope Benedict as Vatican ambassador to the United States (formally called the "apostolic nuncio").

Having created an opportunity for right-wing evangelicals to dishonestly hijack the message of the pope's visit to the United States, Vigano must now resign.
If you are interested in the Faithful America petition, you can find it HERE.
I believe that Kim Davis is being used as a political bullet within the Vatican in a dispute between the very conservative factions and the more liberal Pope Francis. I have no sympathy for her whatsoever. Davis has a job to do . . . act in accordance with the laws of the land . . . and if she cannot do that for any reason, she should resign.
Mother Jones — While speaking to reporters during a campaign stop in Greenville, South Carolina, on Friday, Jeb Bush weighed in on the latest school shooting to take place in the United States, this time in Oregon, just a day before.
You can read a transcript of his comment HERE. Mr Compassionate speaks out . . . what a farce!
My Universe —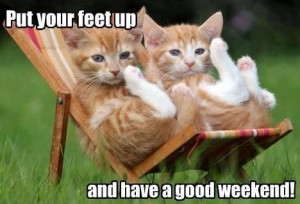 Give these boys a remote control and they will be attending services
at the Church of the Ellipsoid Orb!