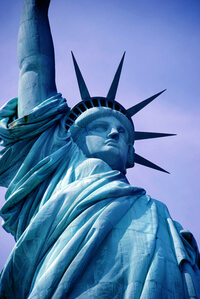 Isis shouldn't dictate how we address refugees: op-ed by Chelsea Manning
"We must not let Isis's crimes dictate how we address the refugee crisis – or privacy
Some want to exploit the Paris attacks in order to justify seizures of power to meet their own political ends. We should not let that happen"
https://www.chelseamanning.org/featured/refugee
France Puts 24 Climate Activists Under House Arrest Ahead of COP21
'A gross abuse of power that risks turning the summit into a farce'
http://www.commondreams.org/news/2015/11/28/france-puts-24-climate-activists-under-house-arrest-ahead-cop21
People's Global Climate March 2015: Taking to the Streets for Our Future
Millions expected to take to streets ahead of COP21 – the Paris climate summit
http://www.commondreams.org/news/2015/11/29/peoples-global-climate-march-2015-taking-streets-our-future
When The Mountains Started Exploding: Devastation In Coal Country (VIDEO)
http://www.huffingtonpost.com/entry/when-the-mountains-started-exploding-devastation-in-coal-country-video_5658ad33e4b079b2818a6e60
Are these four stories connected by the thread of relationships to fossil fuels? Do they support Manning's perspective?
Supreme Court Halts Historic Hawaiian Election
Opponents of the election say the process is unconstitutional and racially exclusive.
http://www.huffingtonpost.com/entry/supreme-court-halts-hawaiian-election_5658c6e8e4b08e945feb3ecc?utm_hp_ref=politics
Mindboggling…hard to even frame a question
Should domestic policy issue debates impact foreign policy like this?
Skewed Media Coverage Of The Abortion Debate Is Giving The U.S. A Bad Rap Abroad
The only voices that are heard come from the fanatics.
http://www.huffingtonpost.com/entry/media-abortion-debate-planned-parenthood-kenya_565c986ce4b072e9d1c29b69?vtjra4i
Ending with a Petition from Karen Feridun: "This isn't your typical petition with the option to add a message. This is all about the message, your message to President Obama. I'll be heading to Paris for COP 21 in a few days. I'd like to take with me your messages to President Obama on fracking and climate change. I can't promise that I'll be able to use them all in actions while I'm there, but I'll do my best and will definitely make sure that they are delivered electronically to him and to PA Governor Wolf…."President Obama, I asked people to write messages on fracking and climate change they'd like me to bring to Paris. Here's what they wrote. "
http://petitions.moveon.org/environmental-action/sign/taking-your-messages-1?source=s.fwd&r_by=491007